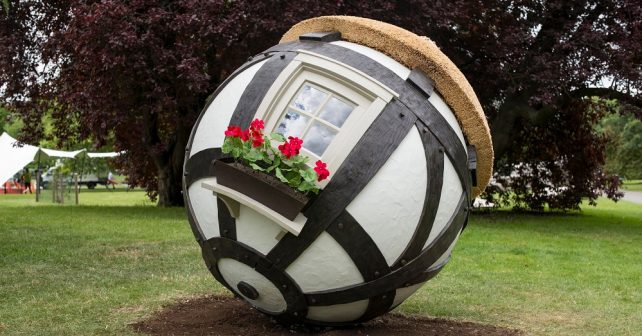 This year's annual Frieze London has returned to Regent's Park with some beautiful and thought-provoking pieces.
The three-month FREE outdoor sculpture fair features pieces from more than 20 British and international artists. Wondrous highlights at this year's display include US-born Lars Fisk's splendid Tudor Ball (pictured above) and Jaume Plensa's ethereal Laura Asia's Dream.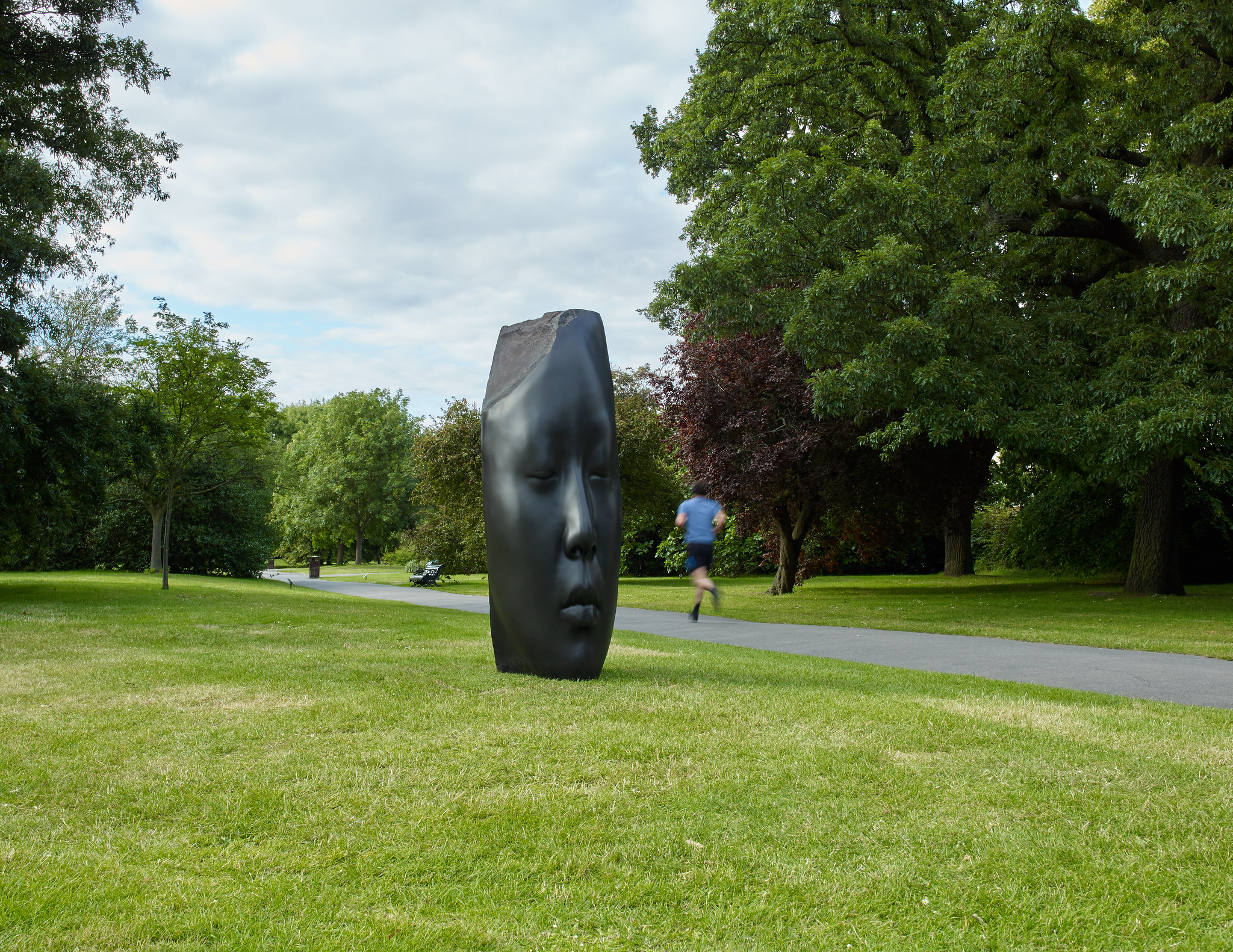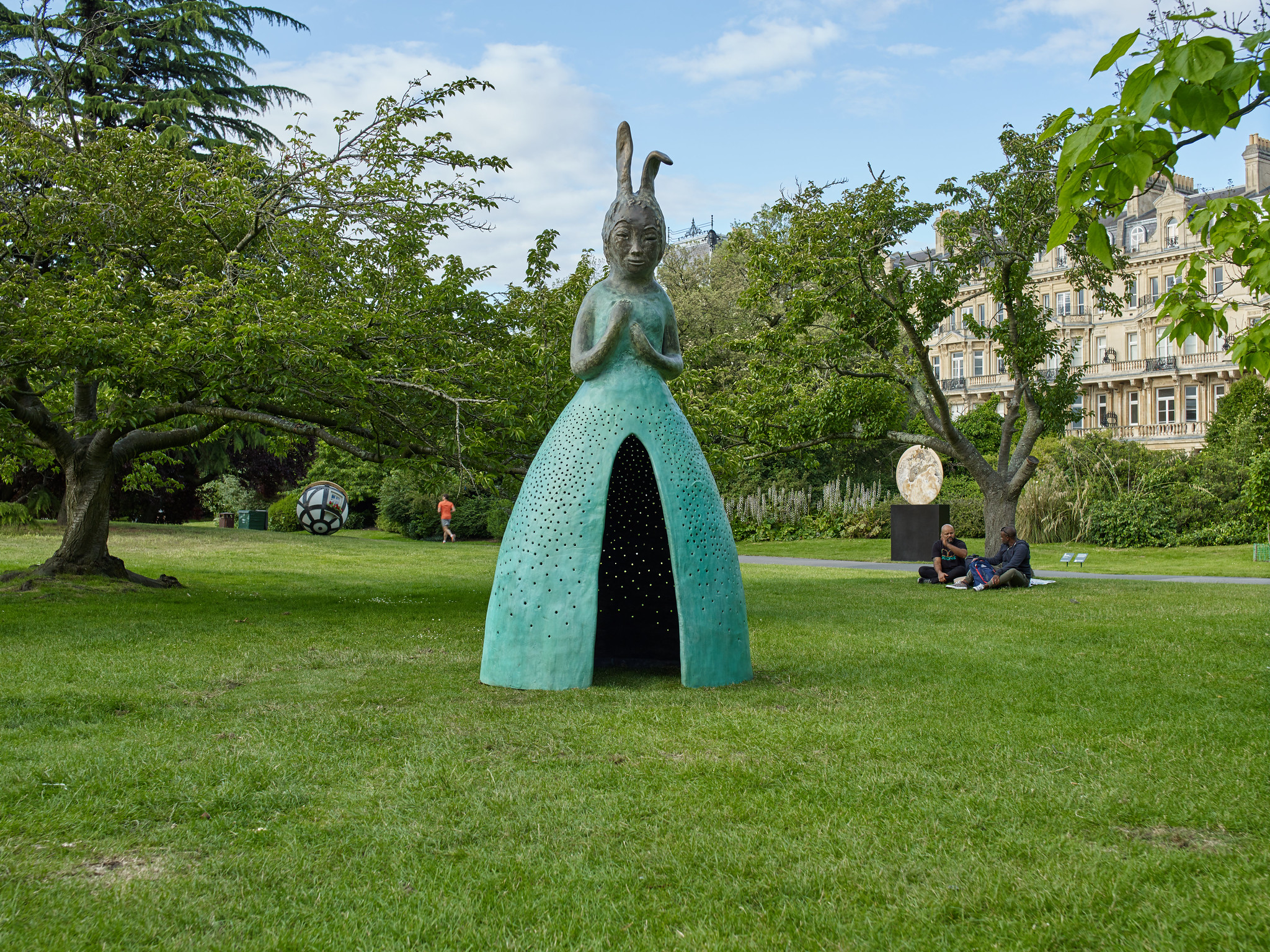 Other special mentions must go to Japanese artist Leiko Ikemura for her fantasy figure Usagi Kannon II (above) while little ones will enjoy the full-size reproduction of a Jaguar E-Type Matchbox toy car (below) from Brazilian Vik Muniz.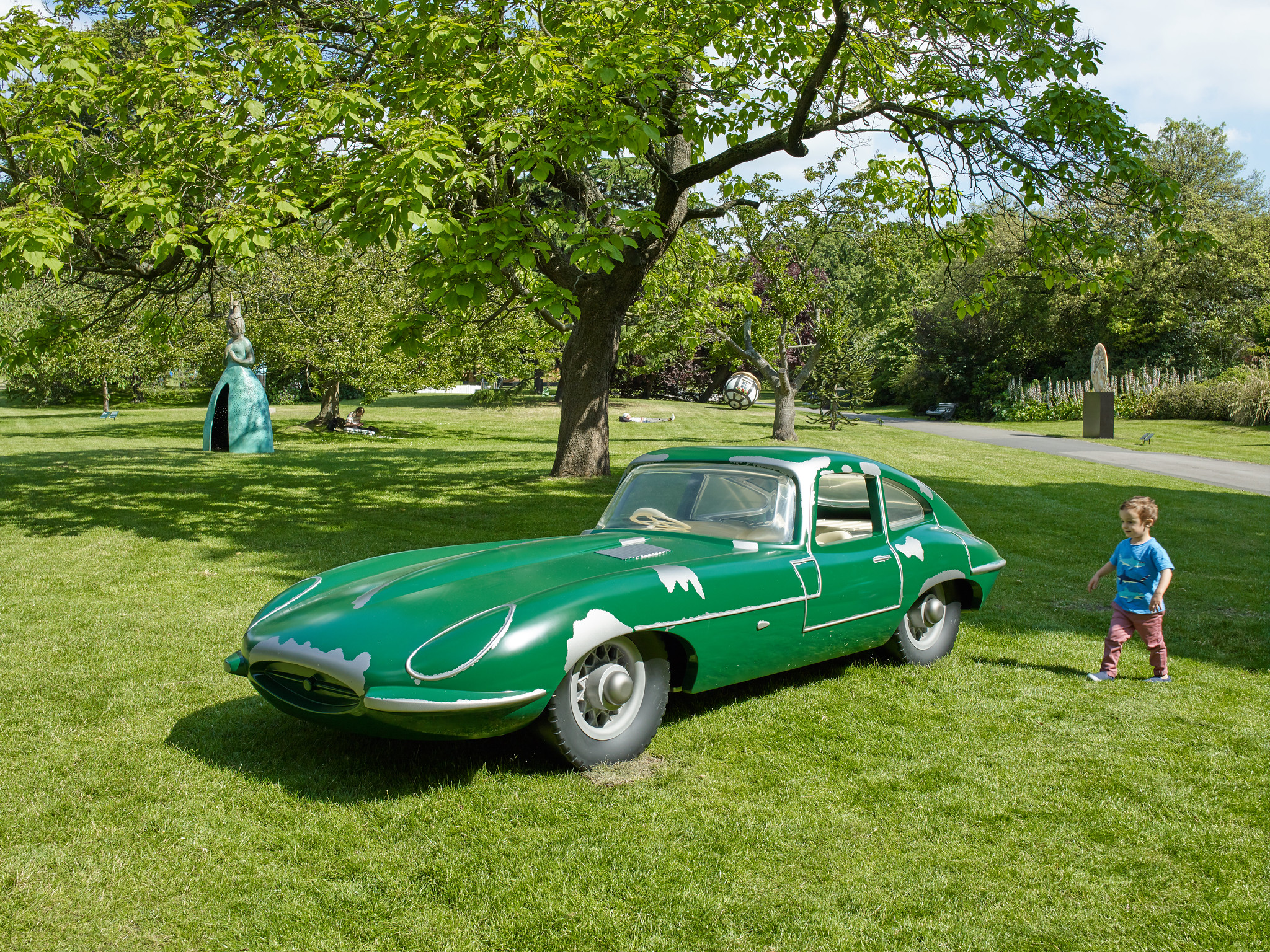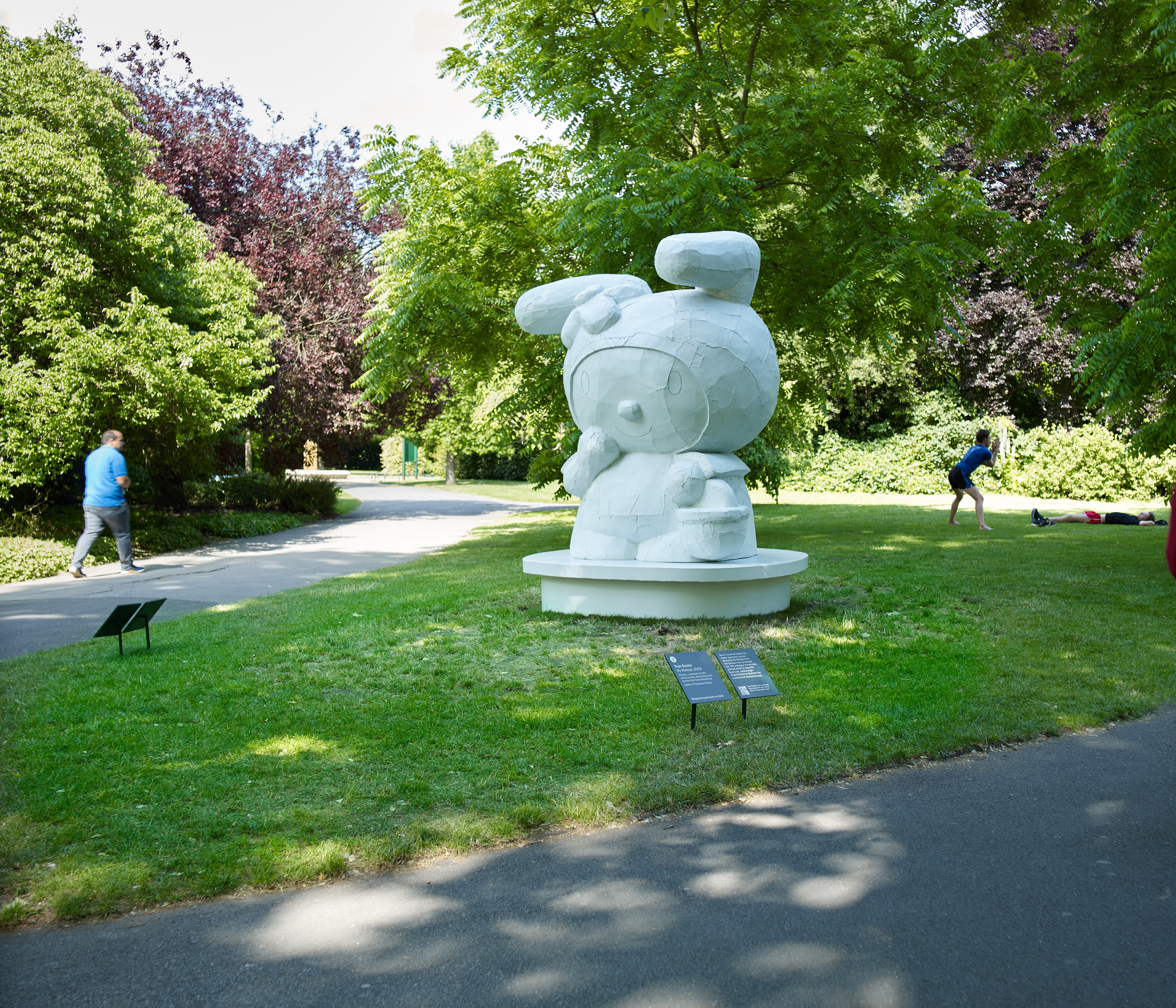 While you're there, take in New York based sculptor Tom Sachs's three-metre high children's storybook character (above) or late pop artist's Robert Indiana's genius ONE through ZERO (below). Both absolute beauts!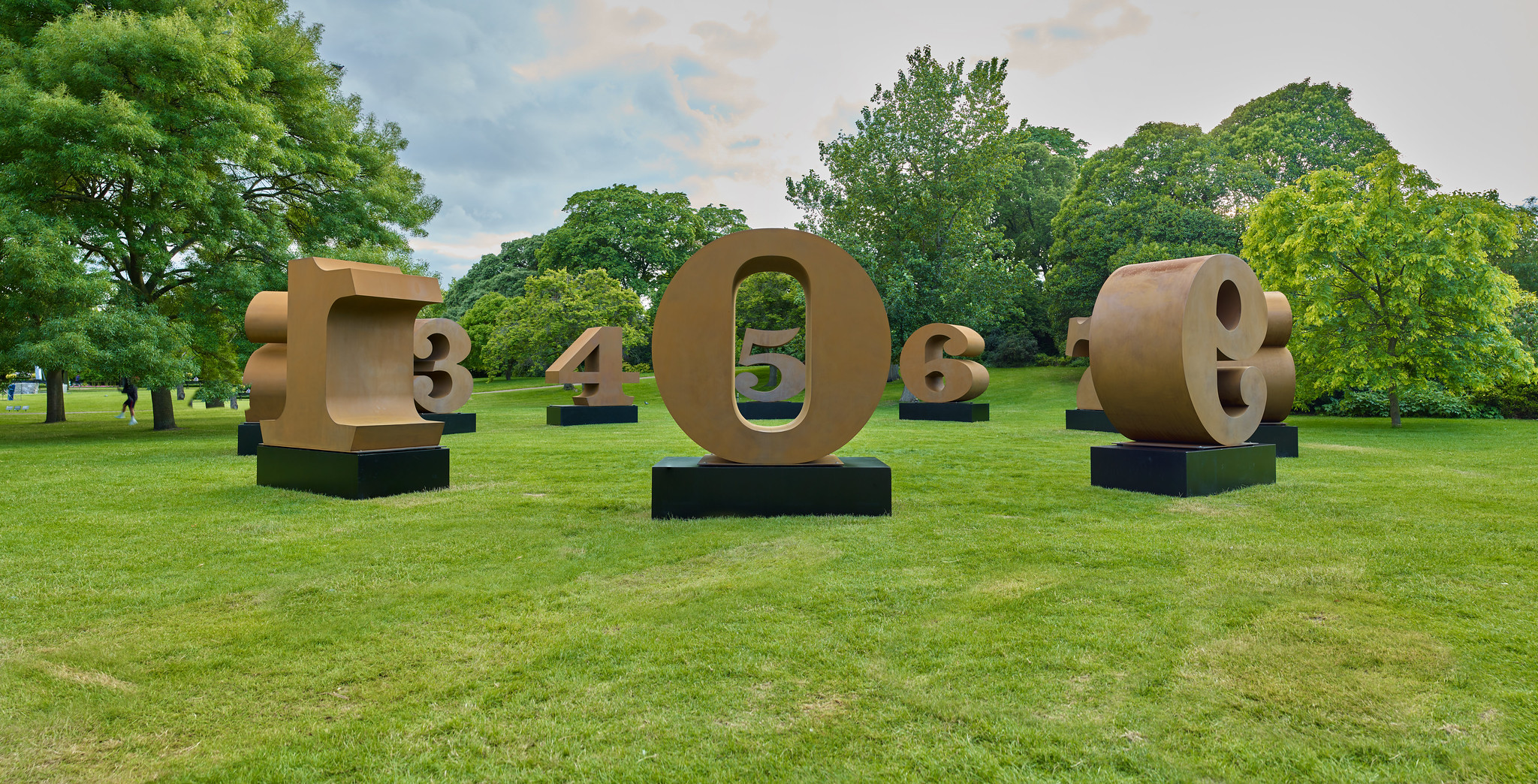 Frieze Sculpture 2019 curator Clare Lilley says: "This temporary sculpture park, with works by prominent artists from around the world, promises to intrigue and give pleasure to the many hundreds of thousands of residents, workers and tourists who will visit the gardens over the summer months."
The sculptures are dotted are across the park and for an audio tour just download their FREE app.
Outdoors, arty and free. Bring it on!
Now –  6th Oct: Frieze Sculpture 2019 in Regent's Park, NW1
FREE – for more info click here