You've probably seen the pics of a rammed Soho on Super Saturday. (Otherwise known as The Day The Pubs Opened.) Well, with still two months of summer to go, expect to see more.
Many of Soho's most iconic streets have gone car -free this summer. Car restricted areas include Old Compton Street, Greek Street, Frith Street and Dean Street. Think outside Bar Italia, ditto the Admiral Duncan and Soho Square.
Now that the hot weather's back it's showing some very encouraging signs of life. (see below)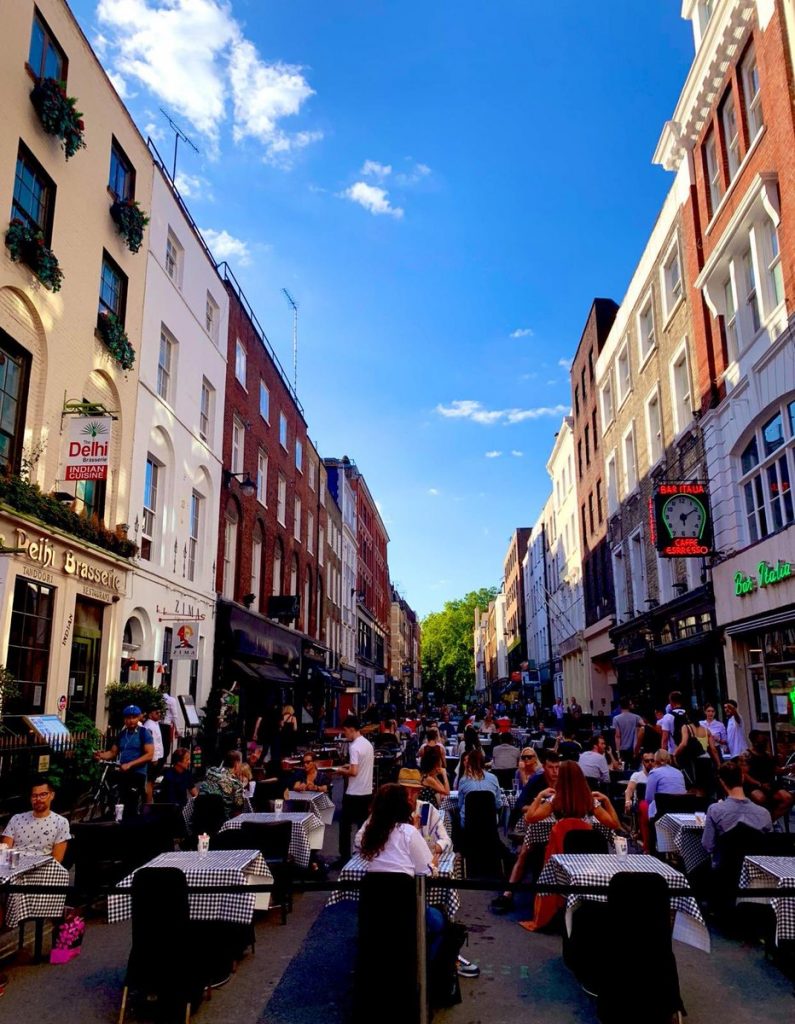 As London continues the gargantuan task of reopening to the world the New Normal continues apace.
To find out whether the venue you want to visit is in a car-free street – and for more info – click here