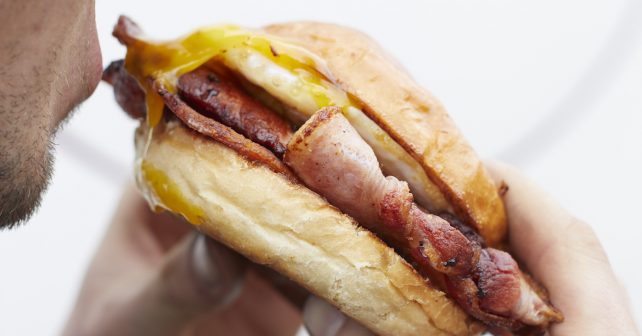 Le Swine has a rep for the best bacon sandwich in London. A big claim! If you've still not tried one yet here's a great chance for you to test one of these bad boys for yourself.
The outfit is opening a new permanent spot in the City which will be serving up both breakfast and lunch – including BLTs and a bacon cheeseburger,
In the meantime, if you want to road test their bacon butty they're going to be handing out 250 FREEBIES on opening day. Back of the net – lunch sorted!
Wed 9th May, from 12pm: 250 FREE bacon butties
Le Swine, by Spitalfields Market, Lamb St, E1 6EA