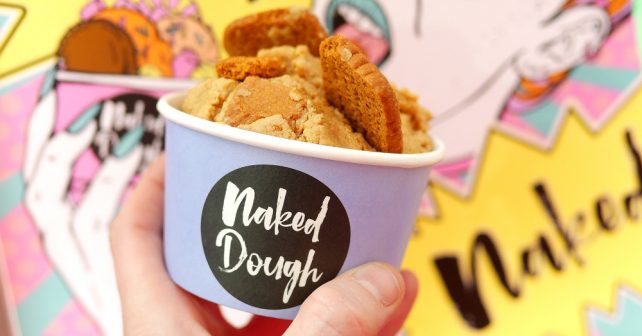 There may be some clouds in the sky now, but it's still an amazing summer so if you need something to cool you down this week we suggest hotfooting it to north London.
Snack specialists, Naked Dough – the UK's first cookie dough cafe  – is going to be dishing out dozens of FREE scoops of chilled cookie dough. It's to mark the opening of their latest location at the Stables Market in Camden – and the company's third outlet.
You'll be able to pick from permanent flavours including the glittery Unicorn Food, Nak-Ed Sheeran (clever!) and the vegan Buttery Biscuit Base.
Naked enjoyment!
Fri 20th July, 11am – 8pm/or until dough runs out: FREE Dough Day, one p/person 
Naked Dough, Unit 702, Stables Market, NW1 8AH