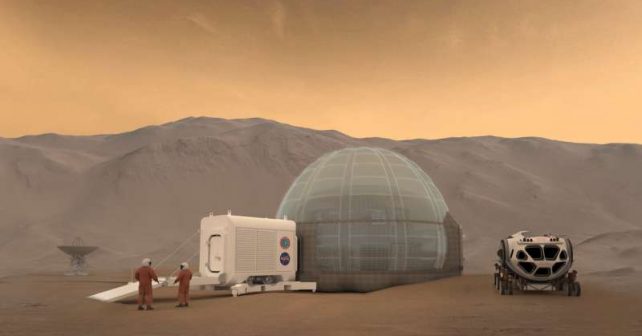 Whether humans will ever decamp and live on Mars remains to be seen, but it doesn't stop  us examining the possibility.
This one day pop-up promises to take visitors on a journey to the Red Planet. Doubt we'll see any slave lords fighting in the dance hall (yes, we couldn't resist crowbarring in a reference to the most famous Mars song ever), but swing by for a fun foretaste of the Design Museum's exciting Moving To Mars exhibition coming out in the autumn.
Look out for a hydroponic kitchen unit, space age interiors and extraordinary contributions from designer Christopher Raeburn.
Fri 12th July, 2pm – 6pm: Mars Estate Agency Pop-Up
Ham Yard Village, 33 Great Windmill Street, W1D 7LR
FREE – For more info click here