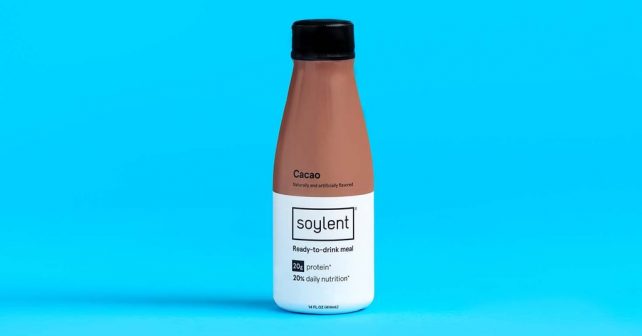 Welcome to five days of healthy goodness. We're talking make thousands of FREE protein drinks.
It's all part of Soylent's efforts to highlight workers' missing meals. (We're all guilty of that.)
There's 20g of plant-based protein and 36 essential nutrients stuffed in to every 414ml bottle so it's almost a mini-meal in itself.
All in there's FIVE THOUSAND servings being handed out Monday to Friday. So you're all but guaranteed a hit if you swing by early doors.
Work within a half-mile radius of Old Street tube? You're in luck. Tweet @SoylentUK    tagging #MealsforDeals to book a free desk delivery slot. Result!
Mon 1st – Fr 5th April, daily from 7.30am: 5,000 FREE bottles of Soylent
Old Street Station, EC1Y 1BE