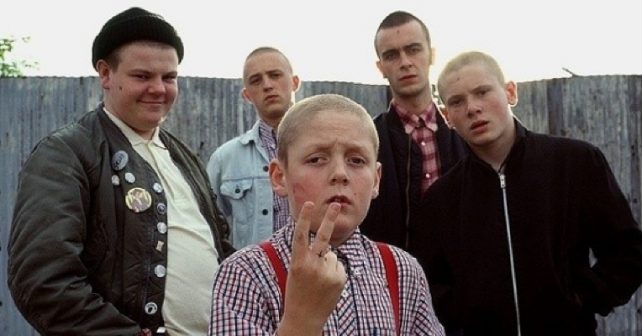 A decade after he was thrust into the limelight as an unknown shaven-headed teen in British grit-flick, This Is England's Thomas Turgoose, 24, is getting ready to slide behind the turntables and DJ the first This Is England club night at The Garage in Highbury.
Along with his former co- stars, -Andrew Shim (Milky), Andy Ellis (Gadget) – they'll be be spinning the best of 80s and 90s indie Madchester.
From child actor to adult has it all panned out how you imagined?
Playing Shaun in This Is England was the best thing that happened to me. But it's also a curse. It hangs over you and it's difficult for some casting directors to see past that.
I like playing emotional characters and I feel confident I can do it, but I do find it difficult to land leading roles now. I'm not a kid but I'm not a man. That's how it is when you start at the pinnacle like I did.
So are you still in the acting game?
Yeah, I've been away this week for a small part in a major series in Belfast. I can't say anything more about it now but it's going to be big. And I've also been in Budapest filming too.
How have you found the transition to DJ'ing?
I didn't have a f•••• clue what I was doing when I first started! I started doing it in Leeds,  I took the gig because it was a chance for a free piss up. They said I'd pick it up and I slowly did. Then I thought 'How can I make this more professional?'
Who's the Islington club night aimed at?
It's for everyone who just wants to get f***** hammered and have a great time on the piss. It's not about getting coked up and smashing someone's head in, we just want to have a laugh.
Are you still a Grimsby lad at heart?
Yeah, I've kept my feet on the ground. I've still got the same mates as when I grew up; they're plumbers and electricians, normal guys. I just bought a place with the other half in Grimsby so it's not all bad.
This Is England Club Night £5, 10th December.