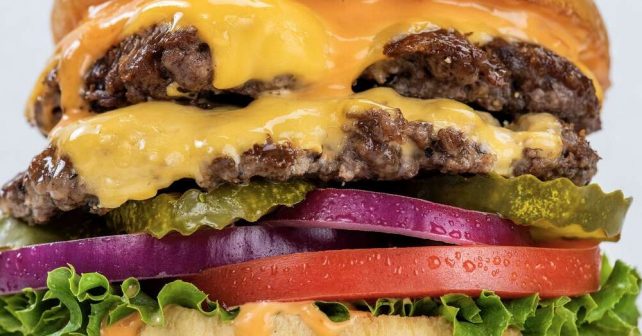 The original Hard Rock cafe has been rocking out their signature burgers for 52 years. This year to mark their birthday they're offering their Country burger at the knockdown price of 71 new pence!
For the uninitiated this is two smashed burgers cooked medium-well and topped with American cheese, lettuce, tomato, red onion and pickles in a bun. Plus they're throwing in a portion of chips.
The birthday atmosphere will be going on all day with live music, a birthday cake and discounted drinks in the evening.
The downside? The burger offer only runs for three hours and you can't book. Still the weather forecast is looking good so if you've got to queue it should be in the sunshine!
Wed 14th June, 11.30am – 2.30pm: 71p burger + chips
150 Old Park Lane, W1K 1QZ GB
Walk-ins only
Birthday Happy Hour, 8pm – 10pm
Click here for more info