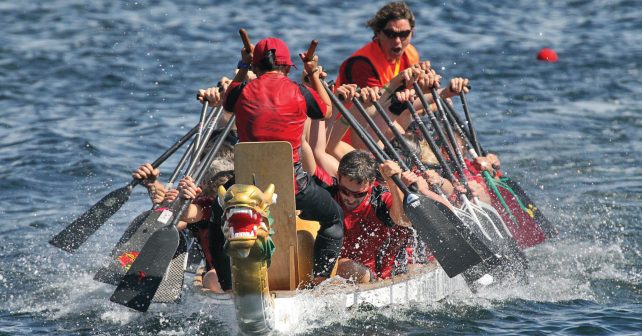 It's June and summer is officially on its way (even though as we type this, it's wetter than an otter's pocket!). No matter, here's our top spots to be this weekend.
==========
If you're looking for some watery excitement on Sunday, make straight for the London Hong Kong Dragon Boat Festival at Royal Docks.
There'll be FREE competitions to enjoy as teams battle against each other in the ancient sport of Dragon boat racing.
Back on land, visitors can check out some live music, incredible street dance performances, martial arts displays and traditional Chinese lion dancing too. There'll also be Asian street food for when all the activities make you hungry.
Sun 3rd June, 10am – 6pm: London Hong Kong Dragon Boat Festival 2018
Royal Docks Adventure, Dockside Road, E16 2QT
FREE entry – For more info click here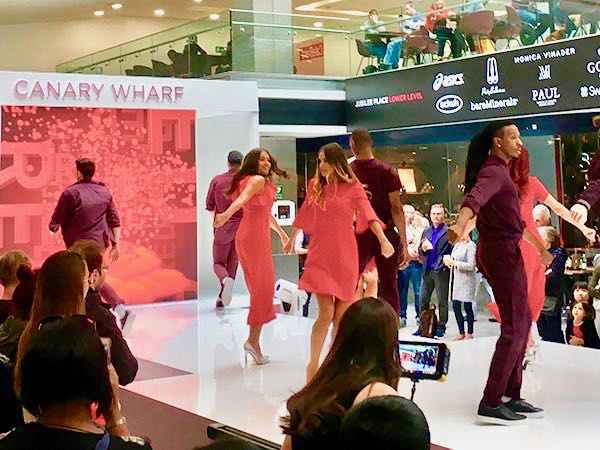 Channel your best front row Posh Spice pout at the FREE Summer Fashion Weekend at Canary Wharf.
The three day fest at Canada Place and Jubilee Place features numerous catwalk shows showcasing the latest hot weather trends. There'll also be 25% savings on men's and women's fashion, jewellery and accessories.
Fri 1st – Sun 3rd June (Fri 9am-8pm / Sat 10am-7pm / Sun 12-6pm): Summer Fashion Weekend
Canary Wharf, E14 5AB
FREE – For more info click here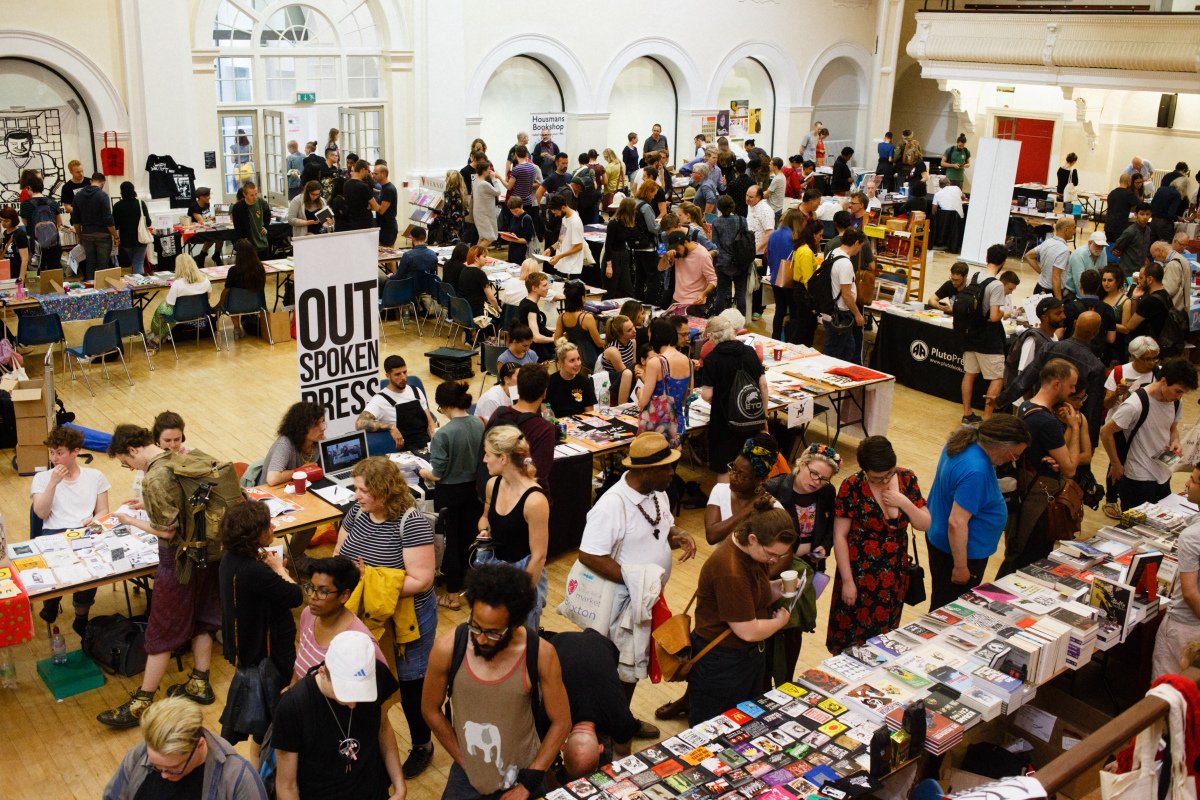 Get down to a day of FREE readings, ideas sharing and rebel literature – the London Radical Bookfair is back on.
Saturday's event at Goldsmiths Uni has plenty of FREE stuff to enjoy including a radical fiction for kids workshop, a Q&A about the political power of music and explorations of the future of sex workers.
Sat 2nd June, 12pm – 6pm: London Radical Bookfair
Goldsmiths Unicersity, 8 Lewisham Way, London SE14 6NW
FREE – For more info click here
Get cultural and creative with a mix of performing arts, film, exhibitions and family events at Hammersmith Arts Festival.
There'll be plenty of FREE things to get stuck in to at the week long West London event. Highlights include kids' shows on the specially brought in double decker bus, war poetry from former BBC correspondent Patrick Howse, a special dance class for the over 55s plus an acting workship for kids from Chickenshed Kensington and Chelsea!
Sat 2nd – Sun 10th June: The HF ArtsFest
Multiple locations across west London
For more info click here
Check out some flying lizards, giant starfish and spiny anteaters – as well as this duck-billed platypus – at the the Grant Museum of Zoology!
The Weird and Wonderful Wildlife event lets little (and big) kids get up close to some beautiful beasts. And best of all it's totally FREE!
Now until Sun 2nd June: Weird and Wonderful Wildlife
Grant Museum of Zoology, Rockefeller Building, 21 University Street, WC1E 6DE
FREE – just drop in. For more info click here