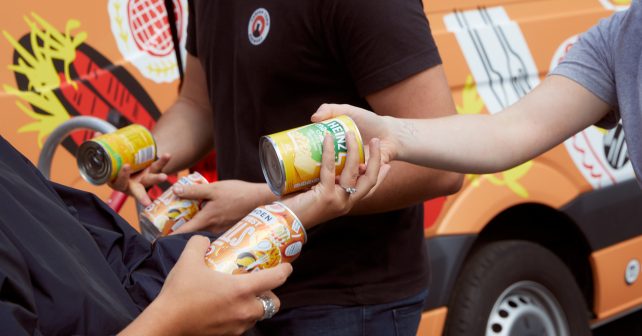 This one's right up our street for all the right reasons. Londoners, swap a can of food for a FREE beer this month. It's can-for-can – all for a good cause.
Lager specialists, Camden Town Brewery has teamed up with The Felix Project for the one day promotion. Simply pitch up at the brewery's bright orange van parked in Camden Market and swap a can of food produce for a tin of the brand's new autumnal beer, Harvest Hells Lager.
Both brewery and charity are looking to raise awareness of those experiencing food poverty across the country. Shamefully, one in 10 parents rely on local charities and food banks to eat so help them out and donate what you can!
Tues 24th Sept, 12pm – 3pm: Camden Town Brewery's Can-for-Can Swap with The Felix Project
Camden Market, NW1 8AF
For more info click here