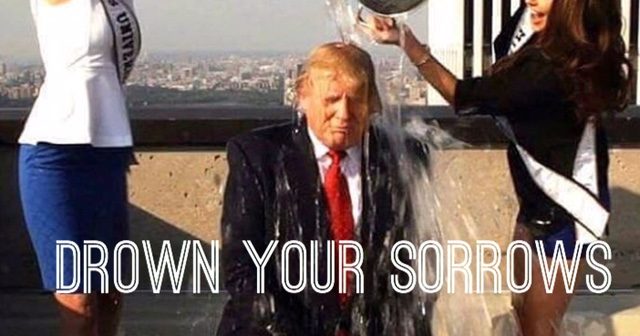 We KNOW! Extraordinary as it is to us on this side of the Atlantic, it's really happening.
Barring an Act of God (won't lie, we're hoping for one) Donald John Trump will be sworn in as the 45th President of the United States and most powerful leader of the free world. Oh, Happy Days!
Some might say, "Shoot Us Now."  But, not us; we say get bloody hammered first before he tweets us all to Armageddon.
Step in, the good folks at Boondocks in Shoreditch who are hosting a Trump Drown Your Sorrows night. Beginning at 4.30pm they'll be live streaming the inauguration and serving special 2-4-1 Drown Your Sorrows cocktails for a tenner.
For beer drinkers, there's an Eat Your Stress Away Wings and Beer combo for £10 plus they'll be unlimited FREE  popcorn on hand all night.
Boondocks
205 City Road, EC1
January 20th, 4.30-11pm
——————————————
Block out the horror by dancing your way through the evening at The Old Queen's Head in Islington. They're holding an End Is Nigh, Trumpageddon party.
Slap on the fake tan for a tangerine nod to the man himself and expect an evening of appropriately-themed songs, from Psycho Killers to The Final Countdown.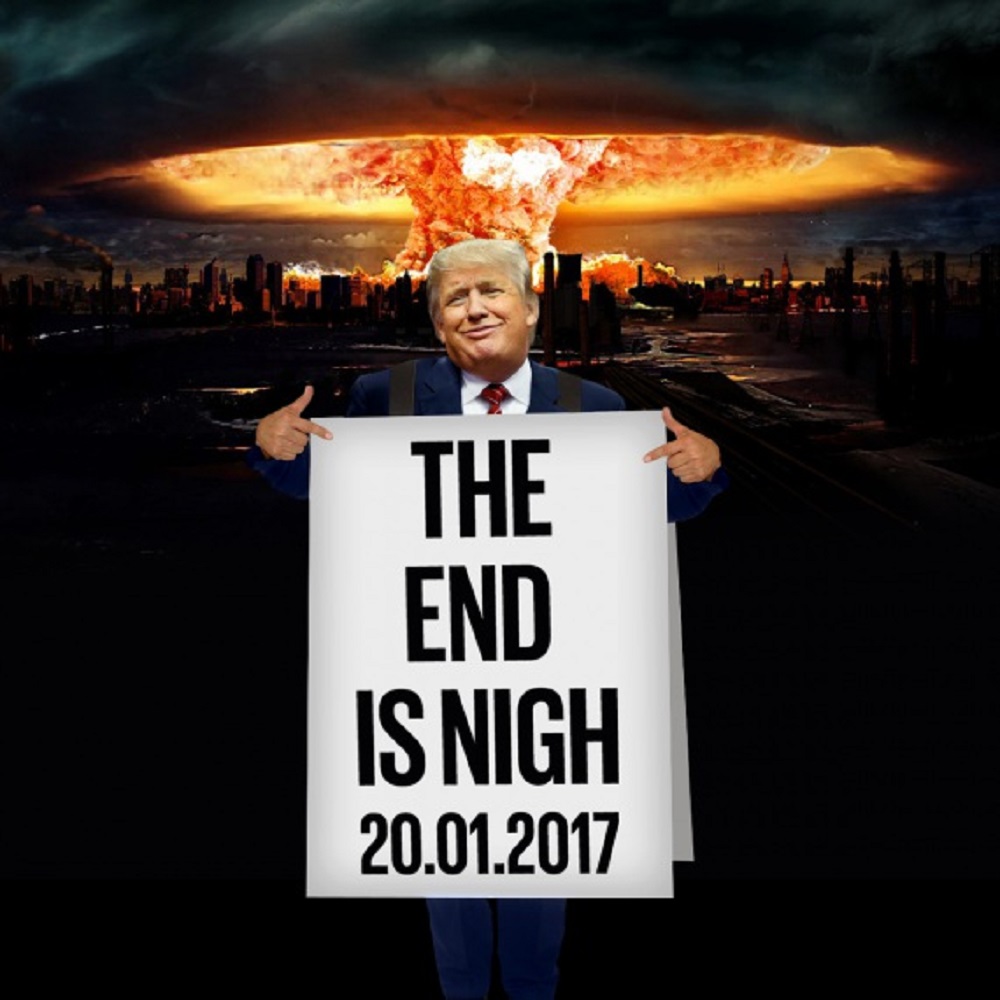 The End Is Nigh at The Old Queen's Head,
44 Essex Road, N1, 8pm-2am
January 20th
To buy £5 tickets – click here here