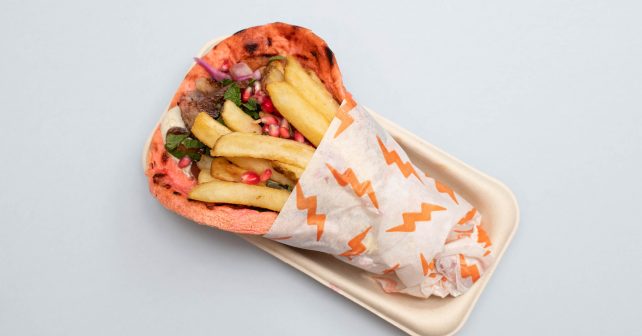 October is famously Breast Cancer Awareness Month and one London restaurant is marking the occasion in an unusual way.
Covent Garden's Kalamaki Street Greek has created a pink pitta to show their support for The Pink Ribbon Foundation. The pittas come with all of their Souvlaki Wraps and, for every pink one sold, £1 will go to the foundation.
Rest assured, It won't strain your wallet as all their classic wraps come in at well under a tenner. There's meat options from the Hercules His & Her (grilled chicken, feta cheese, tomato) to The Pigasus (grilled pork), in addition to the veggie choices, The Gardenopolis  (grilled halloum, cherry tomatoesi) and the vegan The Achillies (BBQ pulled jackfruit).
So, you've no excuses! Eat pink, get 'gramming and help a great charity.
Now – 31st Oct: charity pink pittas
Kalamaki Street Greek, 49 Bedford St, Covent Garden, WC2 9HA