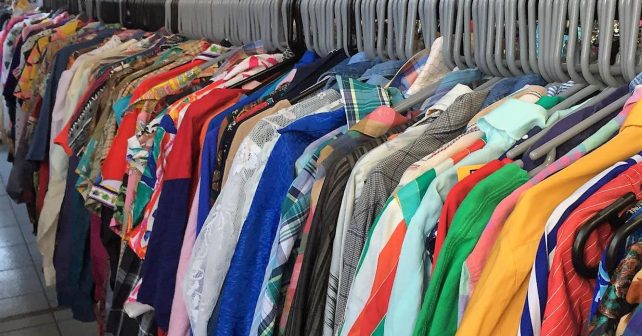 Retro fans, you'll want to be at this massive garage sale where prices will be starting at just £1.
Hosted by the UK's largest vintage retailer Beyond Retro, it's going to be a dazzling celebration of style through the decades. And judging by these Hawaiian shirts (below), you can expect a lot of dazzle!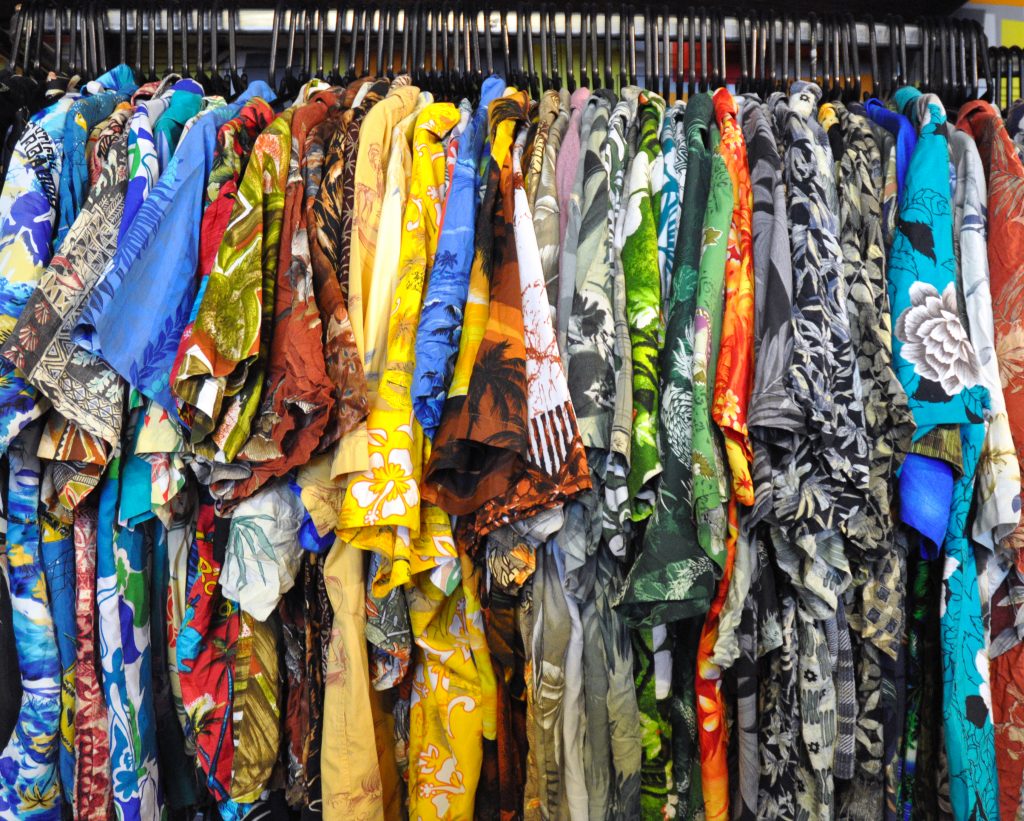 Nothing screams the 80s like Hawaiian shirts
For four days, over 20,000 original vintage items will be stacked up in Beyond Retro's huge warehouse-space with rare pieces from the 60s and 70s plus street style staples from the 80s and 90s.
Expect tops and bottoms for a fiver, sportswear at £7, jackets at £9 and jeans at a bargain £10.
As an added incentive the late night launch party includes a DJ and FREE drinks.
So whether you're looking to get your mitts on authentic denim or disco pants, for vintage-junkies this is a must-visit.
Thurs August 31st – Sun September 3rd (11am – 9pm Thurs, 11am – 7pm Fri/ Sat, 11am – 6pm Sun)
Next door to Beyond Retro Dalston, 92 – 100 Stoke Newington Road N16 7XB
Cash and card accepted