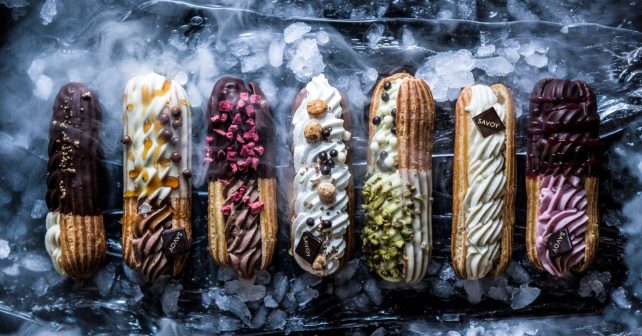 Sometimes a new twist on a cake comes along that stops us in our tracks. This is one such time. Ladies and gentlemen, we give you the Icéclair!
Part cream-cake, part-gelato this sugar rush of the Gods arrives in London in July. And there'll be more than one version to choose from; the choice is yours.
You'll be able to mix and match your own frozen treats with a choice of five ice cream flavours – including Wild berries and Sicilian pistachio – to stuff the choux pastry. Follow this with a topping of candy floss, popping candy or shortbread – and for even more sweetness – a glaze. Blimey!
Yes, we are talking the Savoy but they are less than a fiver. Hello sugar rush, goodbye health kick.
Available from Mon 3rd July
Icéclairs will be priced at £4.95 each
Melba at the Savoy, Strand, WC2R 0EU
For more info click here