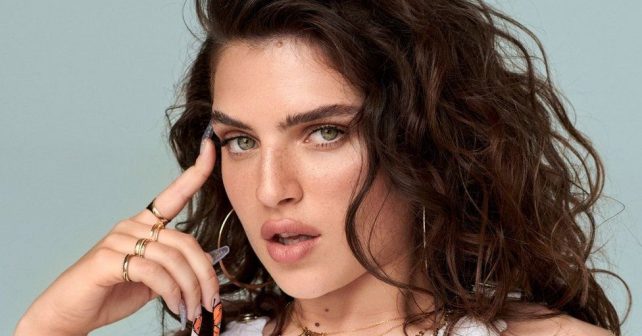 The Eurovision final is almost upon us – and excitement is mounting. UK entry Mae Muller has a banging tune in I Wrote A Song and, although it's unlikely we'll win, (hot favourites are Finland and Sweden) we should be good for a decent position on the left hand side of the board.
If you've left it until the last moment to figure out where to watch it, not to worry we've rounded up some places where tickets are still available.
Between The Bridges
Party on the Southbank for what they're promising will be a camptastic night. There'll be drag queens, cocktails, the entire show on a big screen and hundreds of people determined to have a great time.
Tickets £8 include a drink
Click here for more info
Royal Vauxhall Tavern
South of the river, gay institution, the RVT will be screening the show and then it's party, party, party until 4am. It'll be a blast. Cha, cha, cha, cha, cha!
Tickets £10 standing
Click here for more info
Skylight Tobacco Dock
In the east end, the Skylight is going all out. There's prizes for the best dressed, bingo, drag queens and if you get there before 7pm you'll get a FREE welcome cocktail.
Tickets £9
Click here for more info 
https://youtu.be/7ferYXj9vAA
Boxpark Croydon
As well as the live screening, there'll be live music, games and a ton of audience participation. Be sure to know the words to the UK entry.
Tickets £10 includes a cocktail
Click here for more info
Battersea Park
Battersea Park is the official London fan zone for Eurovision and, along with a live screening, expect face painting, bars and street food.
Tickets are FREE but you must reserve a spot
Click here for more info
Cinemas across London
In addition to Eurovision parties, you can watch it on the big screen at the cinema. For the first year ever, a host of cinemas are throwing Eurovision nights. Will they have drag queens or bingo? No! But there will be very comfy seats and many of them are laying on special Eurovision drinks.
The Vue, Odeons and Everyman chains are all planning to mark the big night.