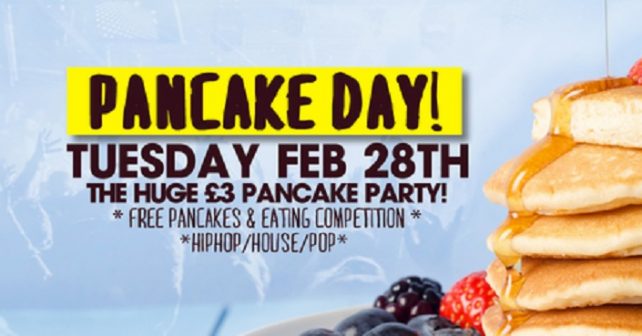 Forget about the calories – here's your chance to pound those pancakes and then dance them off at Ministry Of Sound!
London's only Pancake Day rave is back at Ministry for the third time featuring a live eating competition, cash prize giveaway and three dancefloors playing House, Garage, Pop and Disco. Not to mention shots which start from just £2.
The eating competition is open to anyone who purchases their £3 ticket in advance. Just leave your name on the Facebook event wall or email your name over! 15 people will be chosen at random. The person who downs the most pancakes in a minute wins £100 cash. Simple!
Organisers say: "Good luck, don't puke!"
February 28th, 10pm-4am, The £3 Pancake Day Party.
Minstry Of Sound, 103 Gaunt Street, Elephant & Castle, SE1
Get your £3 ticket here