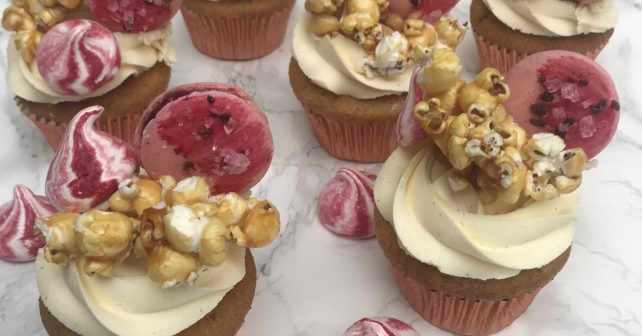 Is it still January? Urgh.
Some of us have been trying to survive the grey gloom on a carb-less diet of crudités and low-fat hummus, washed down with sparkling water. Dreary 'Dry January' (the weather missed the memo).
But the good news is we're on the home stretch so isn't it time you rewarded yourself and your colleagues with some really, really delicious cake?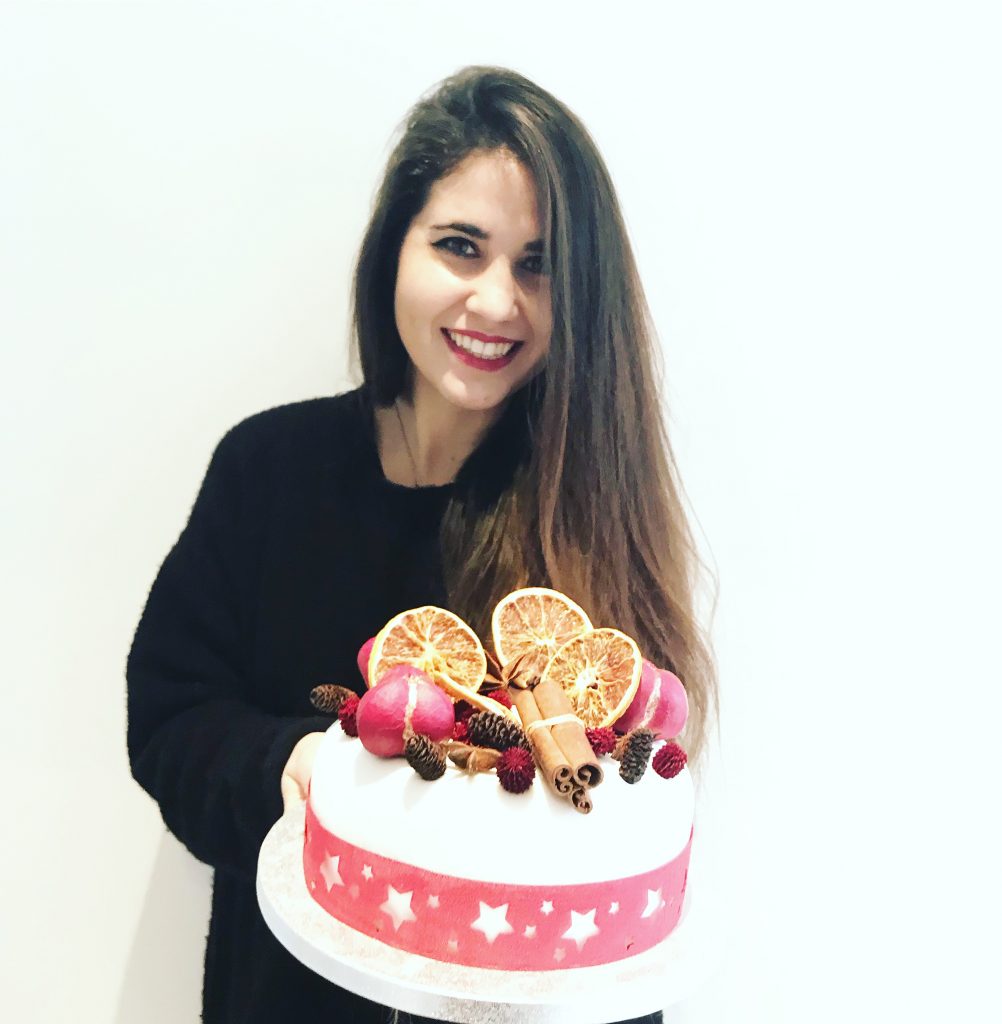 Mariana Vaki founder of Whisk & Drizzle with one of her creations
Born in Cyprus and Cordon Bleu trained, Mariana Vaki, 27, studied biomedicine at UCL and is the founder of new custom cake company Whisk & Drizzle.
Marianna likes to offer a twist on classic desserts and flavour combinations. Her specialities include glorious salted caramel and chocolate cakes and  French macarons with unique flavours like acai and matcha. She also caters to those following 'free from diets' whether vegan, dairy free or gluten free.
Customers can also choose vegan, dairy-free or gluten-free cakes
"Cakes are special because they're always present in important moments in life from birthdays to weddings and parties. I hope people will come to me with their craziest cake dreams, the whackier the better."
She's also a firm believer in the words of famous chef Julia Child, "A party without cake is just a meeting".
Why don't you turn your next work meeting in to a party? Enter our competition to WIN a dozen Whisk & Drizzle cupcakes delivered straight to your office.
Your 3pm sugar slump remedy just got serious. Our lucky winner is sure to become Tea Break Champion when they whip out the Whisk & Drizzle cake box!
The Lowdown
️🍰 The winner will receive 12 Whisk & Drizzle cupcakes delivered FREE to anywhere in Zones 1 or 2. Flavours on request.
🍰 ️Closing date is 6pm on Monday 29th January. Any late entries will not be accepted and our decision is final.
🍰️ Entering this competition will automatically sign you up to the Skint London newsletter.
🍰 For more info click here. For enquiries email enquiries@whiskanddrizzle.co.uk