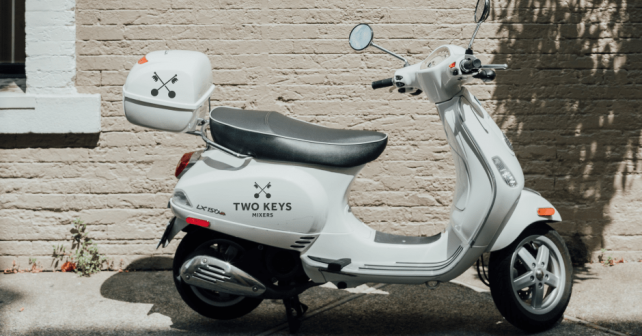 Kick off your weekend in the best way possible with some FREEBIE booze  delivered on a Margarita Moped!
Mixer brand Two Keys has partnered up with Patrón Tequila to dish out 10 boozy bundles you can safely enjoy at home. It's all to celebrate National Tequila Day on Friday 24th July.
The lucky 10 will get a doorstep visit from Liam Cotter, former Bar Manager at Hawksmoor who'll show you how to mix the perfect drink before whizzing off on his specially branded scooter.
Winners will receive a classic combo of Patrón tequila, Two Keys Lemon and Pink Grapefruit Mixers, fresh limes, sea salt and a pink grapefruit so that you can craft your own perfect Margaritas and Palomas at home with friends or family.
How to claim the goodies? Simply leave the first half of your postcode (eg, E17) on this Instagram post, and tag your best drinking buddy.
======
Ts and Cs
1. You must be following @twokeysdrinks on Instagram.
2. Comment on the post with the first half of your postcode (e.g. E17) + tag who you would want to celebrate with. Multiple entries permitted – tag/challenge your amigos.⁠
3. 10 winners will be randomly selected and contacted directly by Two Keys for their Margarita Moped prize.⁠ (winners must live in London)
4. Entries close at 12pm on 23rd July. Winners will be notified later that day. Good luck!⁠