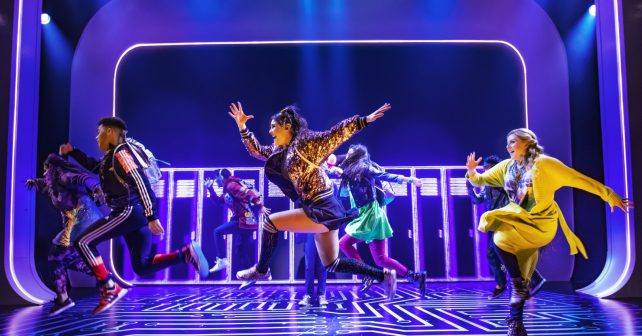 It's been a long time coming, but theatres are back. To celebrate we're giving away a pair of tickets to the musical, Be More Chill.
Based on Ned Vizzini's 2004 novel of the same name, Be More Chill centres around Jeremy Heere, a teenage boy who is the classic American High School loser. A nerd who doesn't fit in, he's treated with contempt by classmates.
When he's offered a supercomputer pill named 'The Squip' and told it could change his life he's in. Anything to become one of the cool kids.
WIN TICKETS TO BE MORE CHILL AT THE SHAFTESBURY THEATRE
Sure enough the pill does the trick and, for the first time in his life his peers treat him with respect. However, In the process he undergoes a personality transformation and freezes out his best – and hitherto – only friend. Will he or won't he learn the life lesson that it's better to be true to yourself?
It's a high energy show with a young, talented cast who deserve a big shout out for making us forget that we were sitting in a half empty, socially distanced theatre. We'd particularly recommend it if you're in your twenties and your schooldays aren't too distant a memory, or you're a parent with a musical-loving teenager.
THE LOWDOWN
🎟️The winner will receive a pair of tickets to Be More Chill, the day subject to availability
🎟️Travel to the theatre is not included.
🎟️Closing date is 10pm 5th August and late entries will not be accepted. Our decision is final.
🎟️Entering this competition will automatically sign you up to the Skint London newsletter.
🎟️For more information on the show click here