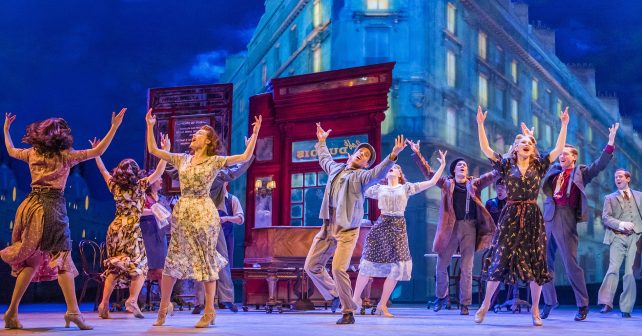 Take post-war Paris of 1945 and an American GI in love with a young French woman. Throw in a fabulous Gershwin score – think S'Wonderful and I Got Rhythm – and add some extraordinary dance routines and you're all set for over two hours of old-fashioned magic.
Unfortunately for American soldier, Jerry, there are two other men who are equally infatuated with the object of his affections, Lise, so proving that love never runs smooth. Especially in a musical! Where would be the fun in that and, in time-honoured tradition, you'll have to wait until the end of the show to discover who she chooses!
Based on the 1951 Hollywood film with Gene Kelly this production looks stylish, sounds wonderful and the choreography is sublime. Suffice to say, two of us emerged twirling and humming onto the Tottenham Court Road.
And musical lovers, now for the good news, we're giving away a pair of tickets to the show. Just enter below.
THE LOWDOWN
🎟️The winner will receive a pair of tickets to An American in Paris, valid on any Monday-Friday, subject to availability.
🎟️Travel to the theatre is not included.
🎟️Closing date is 10pm September 7th and late entries will not be accepted. Our decision is final.
🎟️Entering this competition will automatically sign you up to the Skint London newsletter.
🎟️For more information on the show click here / 0845 200 7982 – it's now booking until Jan 2018