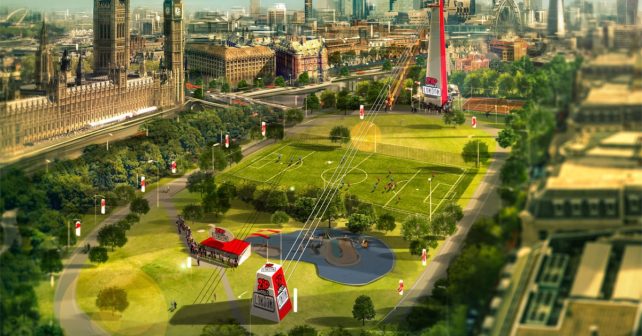 Calling all dare-devils. How do you fancy whizzing through the sky a hundred feet up on the fastest city zipwire in the world? Well, now you can at Zip World London.
The best bit? Skint London is giving away a FREE pair of tickets to the brand new ride on the South Bank!
The giant contraption is new to Archbishop's Park in Lambeth and will be a tall and towering feature for the summer.
Like any white-knuckle ride worth its salt, thrill-seekers must sign a waiver and watch an introductory video right off the bat. Firmly ensconced in safety gear and a hard helmet, visitors then climb ten storeys up to a launching off point 35 metres above the park; that's more than nine double decker buses!
The 360° views alone from the top of the metal tower are glorious and guests can stare miles across the capital in every direction. The astounding bird's-eye glimpse of Big Ben alone makes the whole trip worthwhile.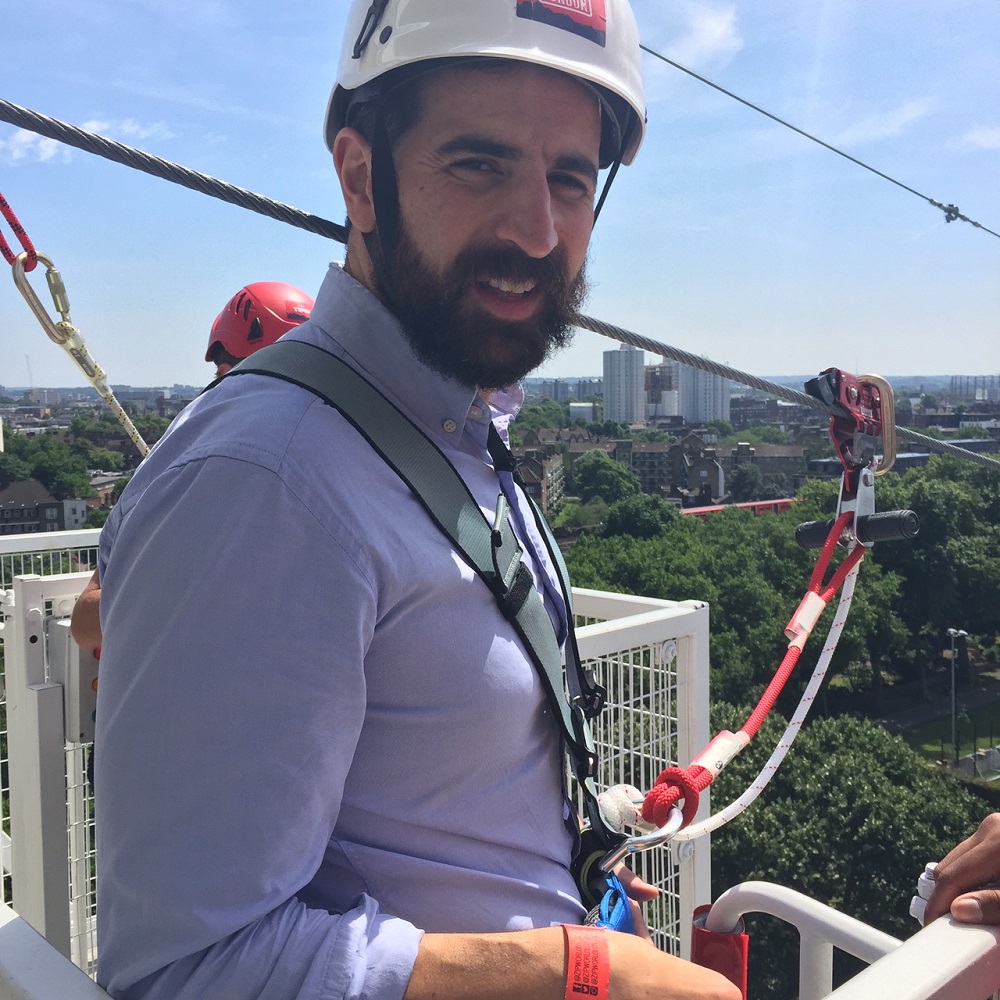 Skint's David Lewis takes a ride on Zip World London
As you prepare for the action instructors calmly talk you through what needs to be done. Hold on the handles above your head, walk down the steps that lead off the edge and…….leap!
The ride is brief – about 30 seconds – as real-life action men and women thunder down the line hitting top speeds of 50kmh. I avoided any awkward Boris Johnson moments and shot across the 225 metre rope in next to no time.
Zipworld London
Archbishop's Park Southbank, Lambeth Palace Road, SE1 7JY
Adult tickets (Age 16+) cost £22.50 per person. Children's tickets (Ages 8 – 15) cost £16.50 per person
Open now – Oct 1st 2017
Weight, height and age restrictions apply – For more info click here
==================
For your chance to win a pair of tickets to Zip Wire London, just enter your name and email address below. 
THE LOWDOWN
Skint London is giving away two adult tickets for Zip World London.
Should you be unable to take up the offer, we must be notified asap so that we can reallocate the prize.
Closing date is August 10th 10pm and late entries will not be accepted.
Our decision is final.
Entering this competition will automatically sign you up to the Skint London newsletter.