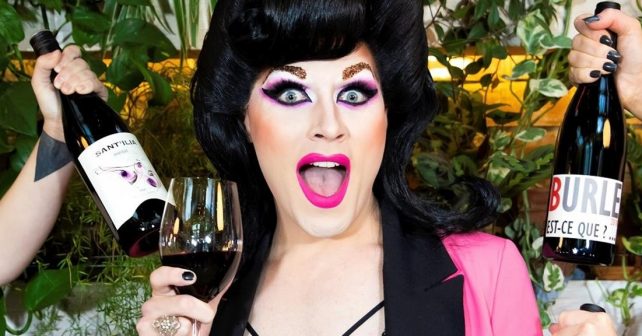 Whether you're single, in a relationship – or it's complicated – don't let anything be a drag on this most romantic day of the year and hit up this hilarious Valentine's Day Drag & Wine show. With or without a significant other!
The virtual booze up on Feb 14th is hosted by self proclaimed Wicked Winos' Beth Brickenden and drag queen, Vanity von Glow.
The duo will be guiding you through the grapes and viewers are encouraged to quaff along at home, They'll be putting out a list of supermarket available affordable wines – all at a Skint friendly tenner or less – ahead of the show so you can keep abreast as you lap up the entertainment.
The pair's promising singalongs, laughs and plenty of hilarious audience interaction. Watch out for musical bingo too for when those tongues are loosened up. Spitting or swallowing…all optional, they say. Don't look at us, their words!
Sun 14th Feb, 5pm – 6pm: Valentine's Day Drag & Wine
Tickets from £10
To book and for all other info click here