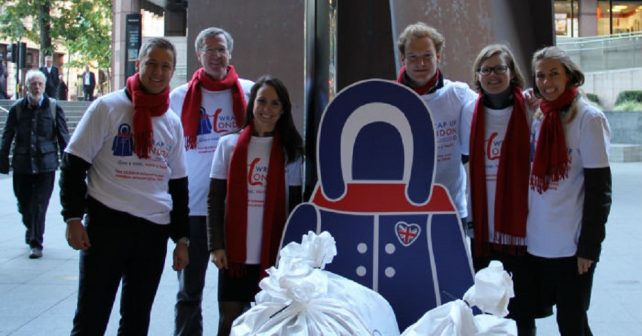 It's getting nippy so if you haven't dug out your winter coat yet, you soon will. Perhaps you're one of the lucky ones who's already splashed out on a new number leaving your old one lurking unused in the back of the wardrobe. Don't leave it there – pass it on to someone else who needs it!
The Wrap Up London campaign is back for a 7th year and wants Londoners to repeat the generosity of last year when they collected 23,000 coats for over 100 charities. As always, it's super easy to give because there'll be collection point volunteers across various tube stations for three days, ready and waiting to take your donations. Miss those and there's still another 12 days to drop them off at selected London Safestores.
Needless to say, be sure the coats are still fit for purpose – no threadbare donations with broken zips, the aim is to keep people warm – and both women and men's coats will be welcomed with open arms.
Mon Nov 13th – Wed Nov 15th: Wrap Up London
Collection points: 7am – 11am: Liverpool Street, Waterloo, Kings Cross, London Bridge, Victoria, Canary Wharf
Mon Nov 13th – Nov 24th, drop off points during opening hours at these Safestore
Safestore Kings Cross 79-89 Pentonville Road, N1 9LG
Safestore Notting Hill Camelford Walk, W11 1TX
Safestore Clapham North 4 Timber Mill Way, Gauden Road, SW4 6LY
Safestore Chiswick (22 Sutton Lane North, Great West Road, W4 4LD)