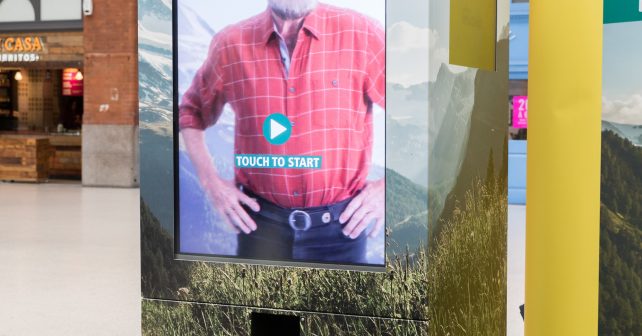 Commuters, it's time to get yodelling!
The Ricola Yodel Box has landed in Victoria Station and the company is offering an all expenses FREE trip to Switzerland for the best yodeller.
Yes, we get it. As if your journey isn't misery enough (we hear you, Southern rail passengers) without us suggesting some random yodelling. But come on, some things are worth it.
All you've got too do is watch Walter, a professional yodeller (who knew!) dispense some tips and then channel your best, "Lay ee odl lay ee odl lay hee hoo." Five minutes, tops.
Once you're happy with your vocal efforts the video will be uploaded onto the Ricola website.
The winner will be decided purely on the public vote so be sure to persuade everyone you know to support you – and get on social media to spread the word.
We'll say it again, you're doing this for a FREE trip to Switzerland!
Thursday 9th March/Friday 10th March, 7am-10pm, Victoria Station
Check out the competition and vote for your favourite yodel at www.ricola-yodel.com