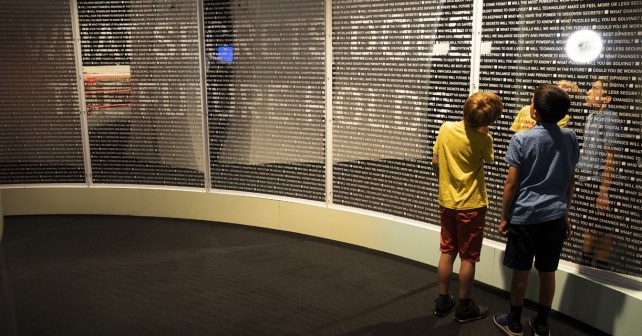 Your mission – should you choose to accept it – is to unleash your inner Ethan Hunt or James Bond at this FREE display looking at all things espionage, code-breaking and undercover.
The Top Secret exhibition at the Science Museum coincides with intelligence agency GCHQ's 100th birthday. Visitors can pour over fascinating declassified files, hand written documents and previously unseen gems from the British secret service's historic collections.
Unmissable highlights include an Enigma machine that helped the allies crack Nazi naval communications in WW2 plus the bright red secure phone President Kennedy and PM Macmillan spoke on during the 1962 Cuban missile crisis (below).
There'll also be an interactive puzzle zone where you can challenge your friends and family. Grab the kids as it's suitable for small spies too and FREEBIE fun for all!
Now – 23rd Feb 2020: Top Secret: From Ciphers To Cyber Security
Science Museum (Basement Gallery, Level – 1), Exhibition Road, SW7 2DD
FREE – but booking required. For more info and to reserve your spot click here