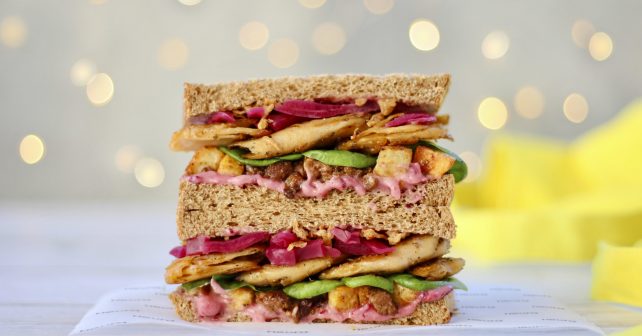 Whether you're Christmas shopping in central London or working nearby, you won't want to miss the chance to snack on these festive freebies.
Heura, a fast-growing, plant-based meat brand is bringing London some Christmas cheer with its six day pop-up – just around the corner from Leicester Square – and giving out an astounding 5,000 FREE sandwiches!
The company has its roots in the Med so the sandwiches will reflect that. Apparently, the 'turkey' is seared in extra virgin olive oil and layered with cranberry infused mayo. Both are then topped off with mushroom gravy and mixed with 'sausage' and crispy onions.
Well, our mouths are watering! We've not tried them yet, but we have it on good authority, they're delicious. Even if you are a dyed in the wall carnivore!
There'll be a limited supply given out on a daily basis so our top tip: don't leave it until too late in the day to visit.
Thurs 9th Dec – Tues 14th Dec, daily from 11am – run out: 5,000 FREE sandwiches
Heura pop-up 58 Charing Cross Road (next to Doughnut Time) WC2H OBB
Need a ride? Click here for our half price Skint cab offer valid during December and January. Including New Year's Eve,