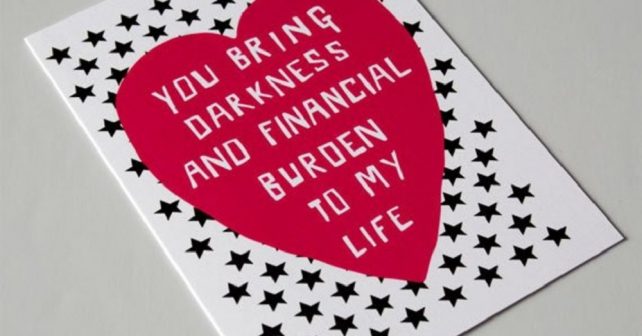 Red roses and chocolates all too much of a cliché?  Hate all the corny tackiness but still want a fun night out that doesn't scream "I love you and want the world to know"? Then we might have the perfect remedy!

Party organisers Smudged Lipstick are putting on an Anti Valentine's Day party at the fab Proud East, on the canal in Haggerston.  It's all about FUN with ping pong, games of pool, piñatas and prizes. Plus why not scrawl your dystopian love note on the big social wall too!

There will be no cheesiness, love hearts or flowers, guaranteed. You might meet someone interesting, you might not! Plus it's for everyone; singles, couples or the "slightly complicated."

Smudged Lipstick's Jordi Sinclair said he wanted to set up something different because he's fed up. "Valentine's Day is always being thrown in our face with hearts and chocolates. You see it in every supermarket aisle! We wanted to do something different, alternative and most of all fun!"
14th February,  Anti Valentine's Day Party, £6.
Proud East, 2-10 Hertford Road, N1.
To buy click here.