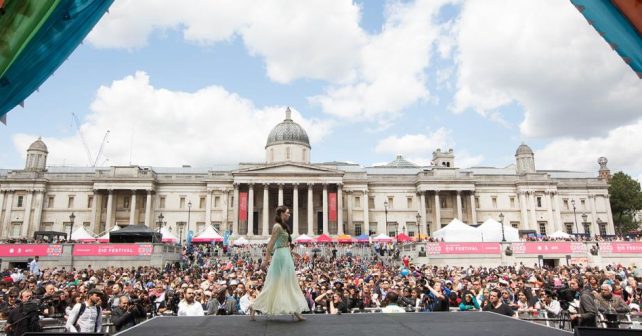 This weekend should be a scorcher so get out and catch some rays! London sunshine's FREE after all!
You don't need to be a Muslim Londoner to celebrate the end of Ramadan at this annual FREE gathering in Trafalgar Sq. The musical line up includes the UK's oldest qawwali group, Muslim children's choir, Voice of Peace and Camden rapper, Awate.
If you're not watching you'll probably want to be eating – and there'll be no shortage of tempting grub from Bombay steret food to ice cream.
Sat 23rd June,  12 – 6pm: Eid in the Square
Trafalgar Sq, WC2N 5DN
FREE – For more info click here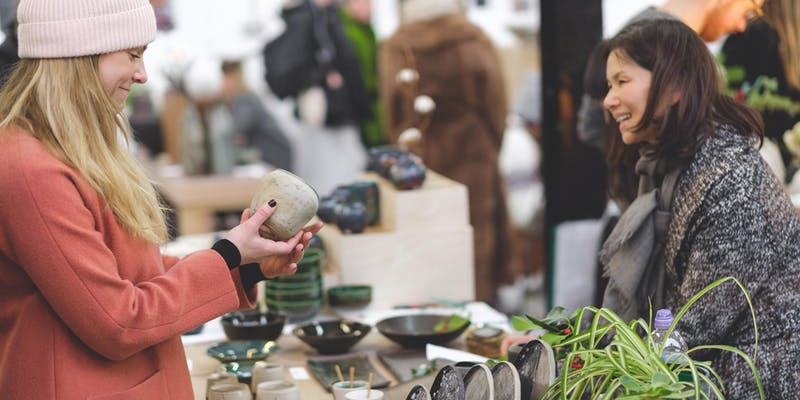 The coolest ceramics studio from east London is giving you a fantastic opportunity to check out some of their latest pieces.
Artists from Turning Earth are taking over Hoxton Square Market to showcase their work and demonstrate their skills. You'll have a chance to pick up designs from 20 different ceramists in this new weekly event as well as listen to live music and fill up your bags with fresh produce from microbreweries, fermenters and  street vendors. Art, music and food? It's a yes from us.
Sat 23rd June  – Sat 7th July, from 12pm: 
St Monica's Primary School, Hoxton Square, N1 6NT
FREE – For more info click here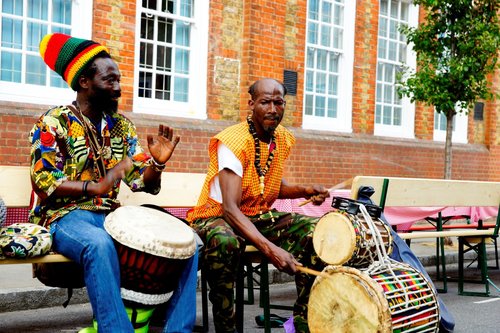 Great Get Togethers is an initiative inspired by the late Labour MP, Jo Cox who believed we had more in common than that which divides us. There's lots being held all over the country and this street party in Bankside promises to be a brilliant, buzzy day with a ton of live entertainment, including theatre and music from ska to Latin across three stages.
Expect comedy, Swing Patrol dance workshops and an amazing human tower. There'll also be a headdress parade, wacky races and a dog show – Bark Off – open to all your pooches, so get 'em primed and primped.
And you don't need to miss the England match as that's being shown as well!
Sun 24th June, 12 – 9pm: The Great Get Together Street Party
From Union St to Flat Iron Sq, Bankside, SE1 1SD
FREE – For more info click here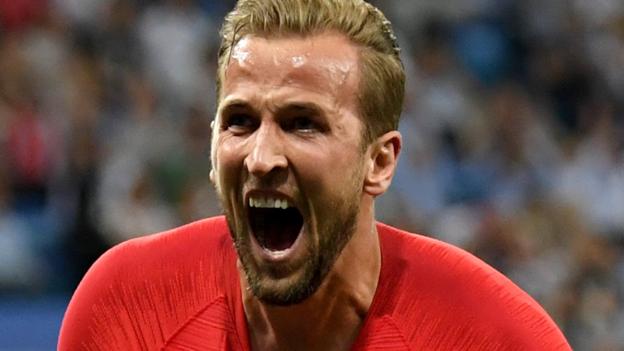 A whopping 21 million people tuned into Eng v Tunisia to cheer Harry Lane tap in that deciding header. Theoretically, Panama should be easier but this is is England we're talking about so don't bet your phone on it.
There's plenty of places showing the match on outdoor screens for FREE (see below for our top choices) so grab your shades, nurse a pint and prepare to feel your blood pressure soar; we need to win this one!
Sun 24th June, 1pm kick off: Eng V Panama
Boxpark Shoreditch 2-10 Bethnal Green Rd, E1 6GY/Boxpark Croydon
Flat Iron Square, 68 Union St, SE1 1TD
Ealing Park Tavern, 222 South Ealing Road, W5 4RL
Fest Camden, Stables Market, Chalk Farm Rd, , NW1 8AH
TV Centre, Wood Lane, W12 7TU
Need more ideas?
For FREE exhibitions click here
For £10 West End theatre, under 30s click here