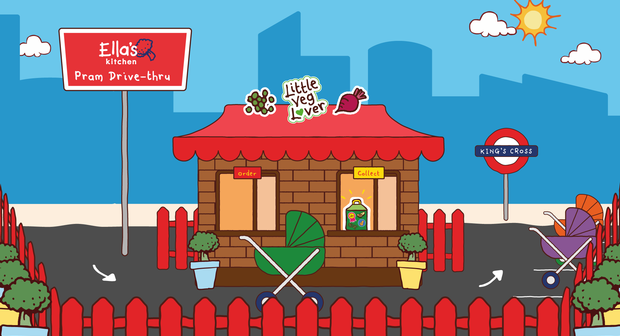 If you're after tips to entertain your little ones this half term; read on!
Ella's Kitchen is launching the world's first FREE 'Pram Drive-Thru'.Tuesday's event in King's Cross will feature lots of fun interactive activities for little ones. There'll be a living veg-wall where kids get their tiny hands on pieces of fruit and veg plus parents can pick up some FREE limited edition Ella's Kitchen 'Veg Peas', a wall chart with stickers and recipe ideas.
Infant nutritionist Claire Baseley will also be on hand with how you can feed the sprogs with goodness on the cheap.
Tues 22nd Oct, 11am – 2pm: Ella's Kitchen Pram Drive-thru pop-up
Concourse, outside Platforms 1 – 8, King's Cross, Euston Road, N1 9AL
FREE – advanced tickets have sold out but there will be walk ins on the day. For more info click here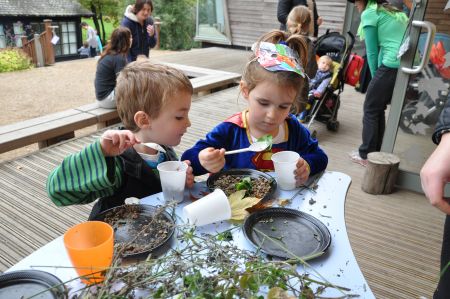 They're promising a 'hair-raising Halloween' in Hyde Park for two days where it's all about the creepy-crawlies!
Kids can go on a nature trail, create a potion and listen to a scary story. This should get them suitably worn out!
Wed 23rd Oct – 24th Oct, 11m – 3pm: Discovery Day
Hyde Park, FREE – For more info click here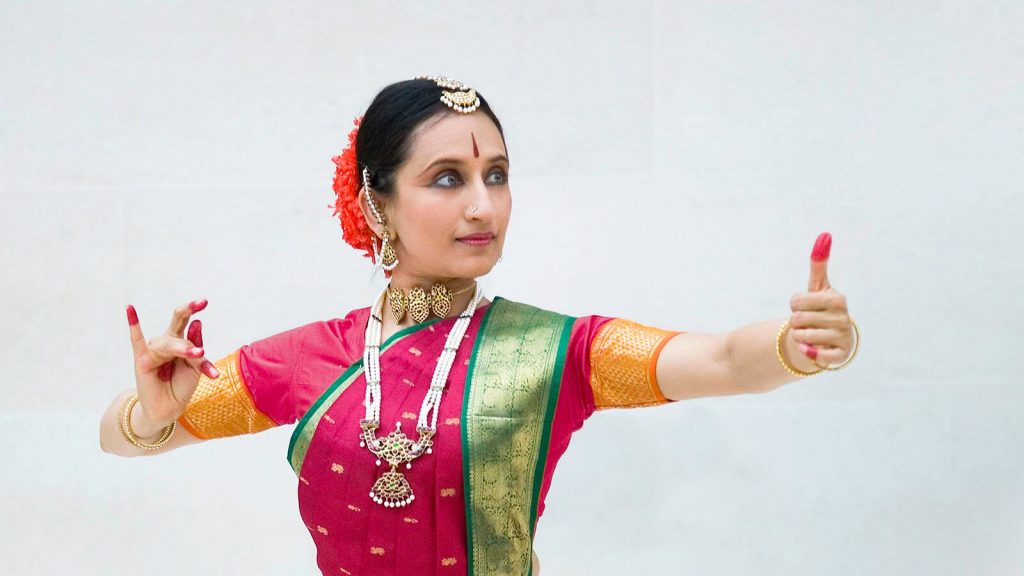 The Southbank can always be relied upon to cater for kids and this half term is no exception. There's FREE interactive daily workshops on dance to story telling.
So, whether they're learning Indian dance steps or creating collages and edible books that's them happily entertained for a couple of hours!
Now – Fri 25th Oct: Daily workshops
The Clore Ballroom, Royal Festival Hall, Belvedere Rd, Se1 SXX
FREE – For more info click here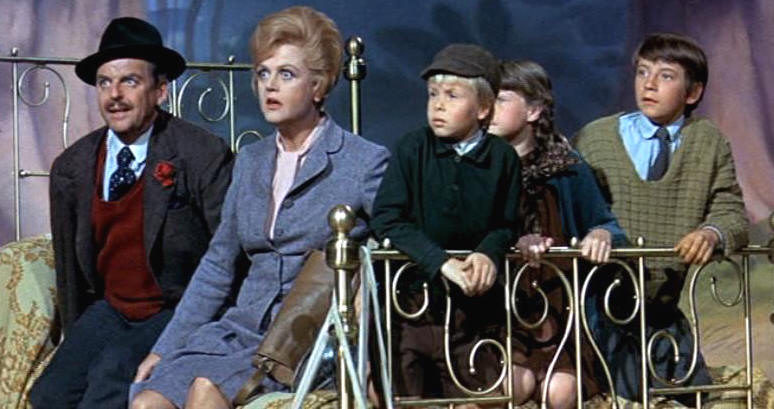 Plonk the kids in front of a childhood classic film at the House of Vans. Their FREE Little Rippers Film Club runs every weekend on Saturday and Sunday mornings with all your old favourites from Beadknobs and Broomsticks to the Adamms Family.
Kids can attend a freebie 'Skate Skool' session first or you can all just head straight for the beanbags.
Every Sat and Sun: FREE kids films
House of Vans, Arches 228 – 232, Station Approach Rd, SE1 8SW
FREE – For more info click here 
Enjoy FREE half term family fish 'n chips
Take you and the little ones for FREE ice-cream 
They can participate in the FREE Halloween party in King's Cross
Older kids will love the FREE BAFTA exhibition with Villanelle's famous pink dress