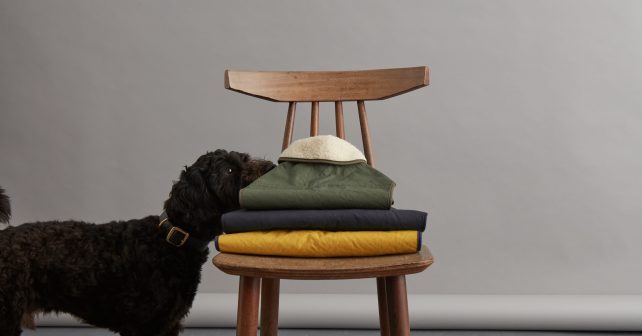 If the political shenanigans at Westminster is getting to you, forget about it over the weekend and get out and have some fun. Rest assured, it'll be more madness come Monday!
==========
If you and your best four-legged pal ar after some festive fun on Sunday, make straight for Winter Waggingland at Netil House.
The one-day event in Hackney is being billed as a Christmas market for dogs and their owners. Visitors can expect accessories, games and artisan treats for their furry friend, as well as gorgeous lifestyle gifts for humans. Double win!
Sun 25th, 11am – 4pm: Winter Waggingland
Netil Market, 13-23 Westgate Street, E8 3RL
FREE – for more info click here
History buffs, come face to face with history at an afternoon with Florence Nightingale.
Visitors to Meet Miss Nightingale! at Florence Nightingale Museum can hear why she chose to become a nurse, why she went out to treat wounded soldiers in the Crimea and how the medic became known as the "Lady with the Lamp". Family friendly and fascinating.
Sat 24th & Sun 25th Nov, 11.30am, 1.30pm and 3.00pm: Meet Miss Nightingale!
Florence Nightingale Museum, St Thomas' Hospital, 2 Lambeth Palace Road, SE1 7EW
Museum admission: Adult: £7.50 / Child (under 16): £3.80 / Concessions: £4.80/ Children under 5 FREE
For more info click here
Party like it's 1999 on Saturday night for FREE in Kings Cross. Take a trip down Memory Lane with everything from hip hop to classic Britpop.
Britney Spears topped the charts and It was a great decade – not least because nobody had ever heard of Brexit and back then taking sides meant being Team Damon or Team Noel in their ongoing feud. Happy days!
Sat 24th Nov, 7pm – 1.30am: Party Like It's 1999
Drink, Shop & Do, 9 Caledonian Road, N1 9DX
FREE – For more info and to get on the guest list click here
Musicians at the Royal Opera House are "letting their wigs down" for a night of dance, music and boozing. – and you can be there too. Sunday night's shindig will also feature a a seat at the Mad Hatter's Tea Party plus guests can party at a reimagined scene La Traviata.
Oh and did we mention the complimentary drinks reception at 6pm?
Sun 25th Nov, 6pm – 10pm: ROH Late
Royal Opera House, Bow Street, WC2E 9DD
£8 includes a FREE drink – For info and to book click here
Kick off your Christmas shopping season with a charity Christmas Fair raising money for the Greenwich & Bexley Community Hospice.
As well as a wide range of stalls with vintage jewellery, classic clothes and handbags there'll also be a tombola and a raffle to raise vital funds.
Sat 24th Nov, 1pm – 4pm: Christmas Fair at Greenwich & Bexley Community Hospice
The Hospice, 185 Bostall Hill, Abbey wood, SE2 0GB
FREE – for more info click here
Need more inspiration?
Take advantage of the Skint exclusive 50% off food offer in Shoreditch at 100 Hoxton
She was the last woman to be hanged in Britain – see the FREE art installation of Ruth Ellis's prison cell 
Reach for the stars at this fabulous FREE Space exhibition