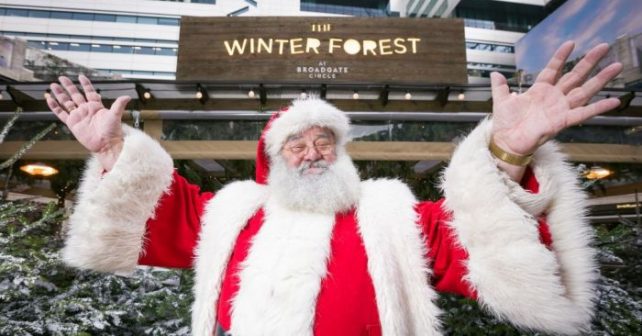 The weekend is back around! It's grey and drizzly but what are you going to do? Get out and about, that's what. Just grab a brolly!
=====
If you've been a good boy or girl let the big man know what you want for Christmas as you meet Santa at the Winter Forest.
No booking is required at Saturday's event in Broadgate. Just remember to bring that yuletide shopping list, yeah?
Sat 23rd Nov, 12pm – 3pm: Meet Santa at the Winter Forest
Broadgate Circle, Exchange Square, EC2A 2BQ
FREE – for all other info click here
Grab the little ones and head down to the fab and FREE afternoon of fun at Christmas at the Square.
Saturday's festive-friendly event in Chelsea will include carol singers, performers and you can even meet a real reindeer before a spectacular Christmas lights switch on.
Sat 23rd Nov, from 2pm (Xmas lights switch on at 5pm): Christmas at the Square
Duke of York Square, SW3 4LY
FREE – just show up. For more info click here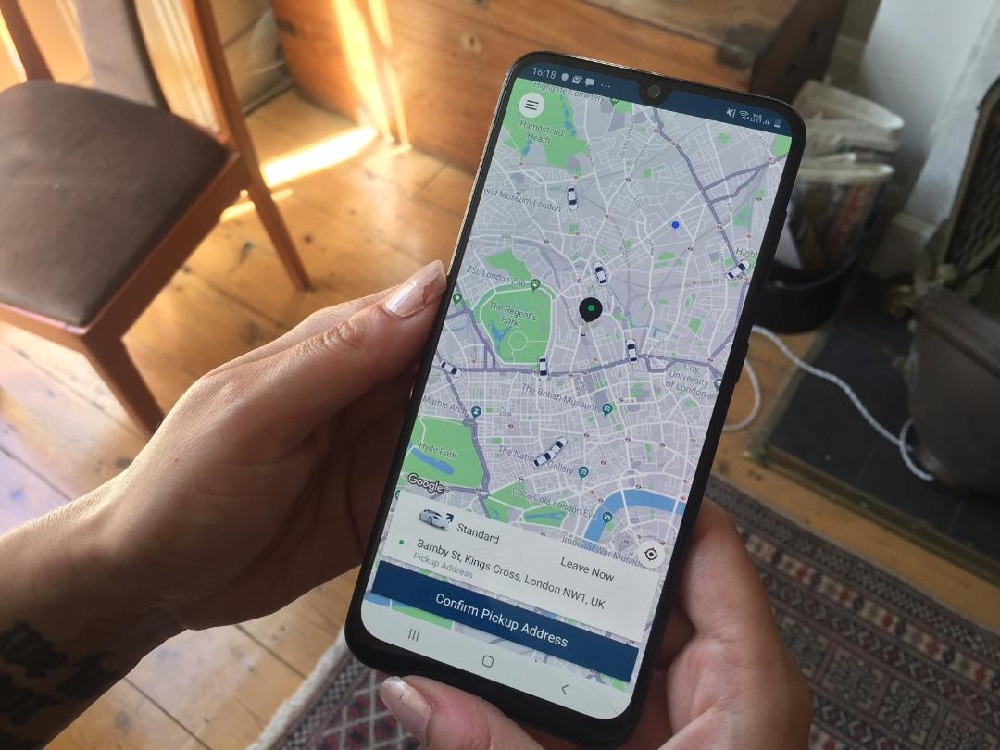 Kapten is the new London cab app. With fixed prices and a loyalty scheme, try it! We're running a Skint offer and giving away £15 cab credit to get you started. Make your weekend cheaper! You can even order an environmentally friendly electric car.
For all you night owls, check the after dark activities around east London at the FREE Culture Mile Nights.
The three day festival explores the areas in and around Smithfields at night time. Highlights include a Candelit Tour of St Bartholomew the Great (above), the history of the country's first black-owned radio station plus a night showcasing some of the capital's best talent at a jazz show at Guildford School of Music and Drama.
Thurs 21st – Sun 24th Nov: Culture Mile Nights
Various times and locations
FREE – for a full list of what's on and all other info click here
If you're looking to keep the kids entertained, swing by Fulham Palace where little ones can find out what life was like for nurses a century ago at the FREE Family fun day: the Palace at war.
Young ones can dress up as a nurse during World War I, take part in the bandage rolling challenge and even have a sing-song around the piano with tunes from the time.
Sun 24th Nov, 11am – 3pm: Family fun day: the Palace at war
Fulham Palace, Bishop's Avenue, SW6 6EA
FREE – For more info click here
Need more inspiration?
Drink FREE cocktails at venues across London if you register to vote
It's only 25 years since many of these Oasis photos were taken at this FREE display 
London's Calling at this new FREE exhibition of all things The Clash
The much heralded Vagina Museum has opened with new FREE exhibition Muff Busters.(No sniggering at the back!)
Check out Oscar winner, Steve McQueen's new FREE exhibition at the Tate.
See Villanelle's famous pink dress from Killing Eve at the new BAFTA exhibition.
Stop by for a piping hot Baileys hot choc at an ice rink pop-up