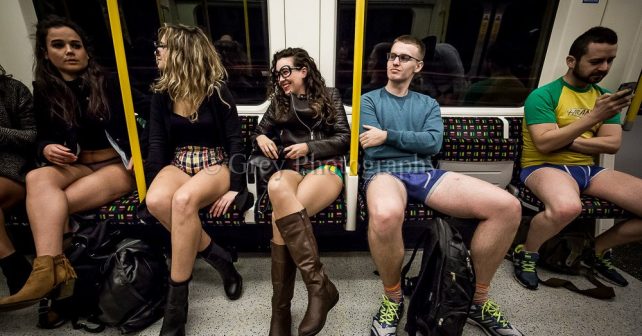 Happy New Year Londoners! (Is to too late to say that?) For your own sake, switch off the telly, extinguish that news cycle and get out and about. Here's our favourites.
====
It's the whackiest weekend activity of the year; the annual No Trousers Tube Ride is here.
It does what it says on the tin. Fun or gross? Your choice. Participants meet in Chinatown, get changed and head on to the tube en masse. There's a Soho after party where you can put your trousers back on! Everyone's invited to join and the event is hosted by the Stiff Upper Lip Society.
Sun 12th Jan, 3pm – 6pm: No Trousers Tube Ride 2020
Meet outside the Chinatown Chinese Association, 5 Newport Place, WC2H 7JR a little ahead of time
After party at O'Neils, 33-37 Wardour Street, W1D 6PU
FREE – for more info click here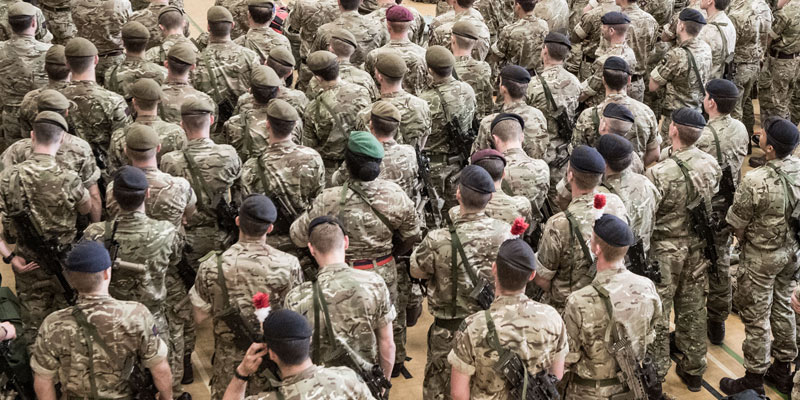 Swing by Chelsea for an afternoon celebrating two decades since the ban on homosexuality in the armed forces was lifted.
20 years OUT at the National Army Museum will include a short panel discussion with an array of esteemed guests all chaired by Army LGBT+ Forum Chair, Captain Jamie Carrahar. followed by a tour of the Soldier gallery. The day is led by the Museum and the Army LGBT+ Forum, Army and the Arts.
Sat 11th Jan, from 2.30pm: 20 Years OUT
National Army Museum, Royal Hospital Road, SW3 4HT
FREE – for more info click here
If the kids need entertaining – and educating – this weekend, make sure to hit up the amazing Creature Creations afternoon at Grant Museum of Zoology.
Little ones can create artworks inspired by some of their favourite animals and add it to the museum collection. All they've got to do is think of a name to call the beast! Perfect for every budding pint-sized Attenborough.
Sat 11th Jan, 1pm – to 4pm: Creature Creations
Grant Museum of Zoology, Rockefeller Building, 21 University Street, WC1E 6DE
FREE – All materials provided. For more info click here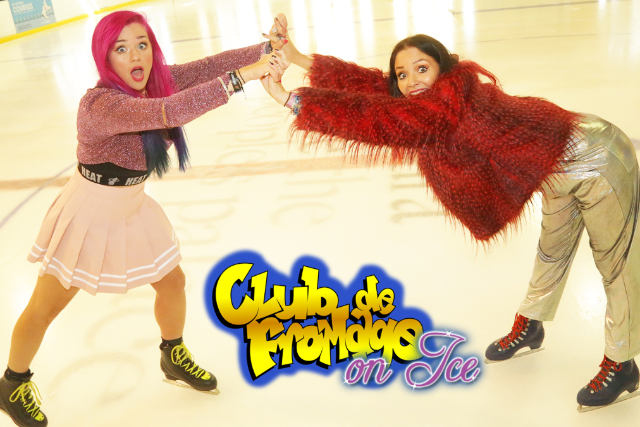 And how about this electrifyin' treat; boogie to your fave cheesy tunes at the bril Fromage On Ice – Grease V Dirty Dancing!
Saturday's skate fest at Ally Pally will feature all the hits on ice. Expect Hungry Eyes, Time Of Your Life, You're The One That I Want and all the best of them. Feel free to dress up as a T-Bird, Pink Lady or just carry in a watermelon. There's a bar too for when you need a pick me up.
Sat 10th, 8.30pm – 11pm: Fromage On Ice – Grease V Dirty Dancing
Alexandra Palace Ice Rink, Alexandra Palace Way, London N22 7AY
Tix from £9. To book and for all other info click here
Need more inspiration?
Catch this FREE exhibition exploring mental health before it closes
It's 25 years since many of these Oasis photos were taken at this FREE display
London's Calling at this new FREE exhibition of all things The Clash
The much heralded Vagina Museum has opened with new FREE exhibition Muff Busters.(No sniggering at the back!)
Check out Oscar winner, Steve McQueen's new FREE exhibition at the Tate
See Villanelle's famous pink dress from Killing Eve at the FREE BAFTA exhibition