It's the weekend! Now turn off the news (it's for your own good!) grab a brolly and head outside for some fresh air. Here's our top spots.
======
It's going to be a colourful day of live music, traditional drummers, lion dances and Shinto theatre at Japan Masturi.
Sunday's celebration of all things Japanese is FREE entry and there'll be plenty of activities for all ages, including story telling and fancy dress for young ones.
Look out for plenty of delicious street food and drinks from the land of the rising sun and enjoy.
Sun 29th Sept, 10am – 8pm: Japan Matsuri
Trafalgar Square, WC2N 5DN
FREE entry – for more info click here
This one's for all the TARDIS fans, there's a FREE Doctor Who pop-up in Hackney this weekend.
Those brave enough to head in to the Doctor Who: The Edge of Time machine will play the role of the Doctor's assistant as they pilot an erratic space ship craft. Players will have to interact with the Doctor herself before trying to solve the mystery behind the 'Reality Virus'.
It's a creative collaboration between HTC and BBC so should be a goodie.
Fri 27th (10.30am – 7pm) & Sat 28th (10am – 4pm): pop-up Doctor Who: The Edge of Time
Protein Studios, 31 New Inn Yard, Hackney, EC2A 3EY
12+. Advanced tickets have sold out but there will be available spaces on the day.
FREE – For more info click here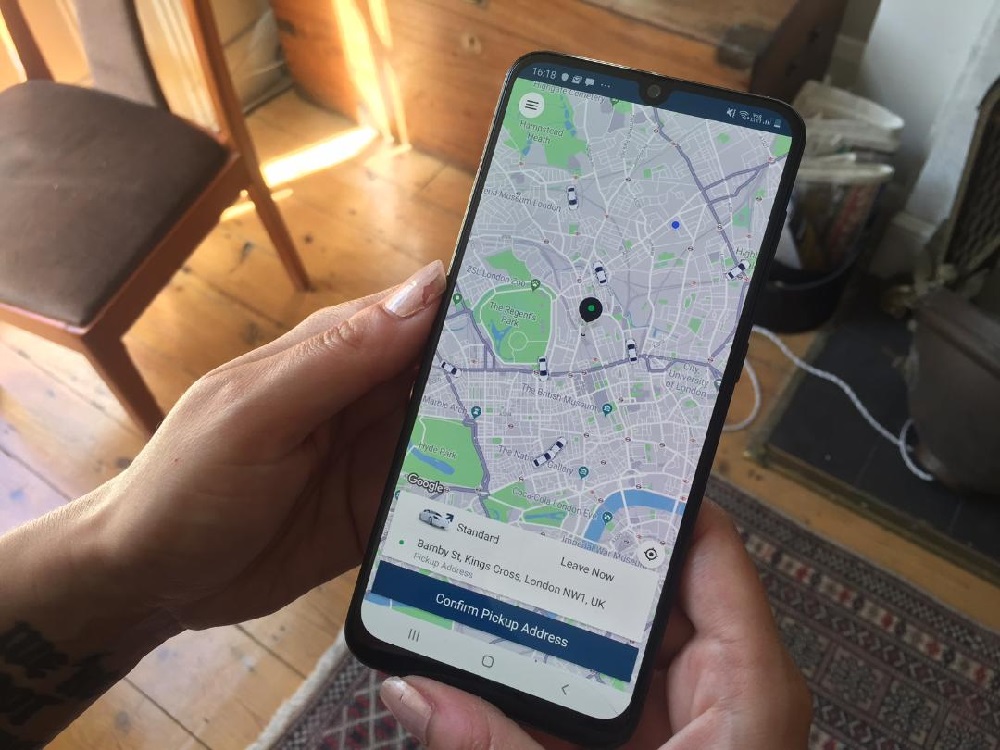 Kapten is the new London cab app. With fixed prices and a loyalty scheme, try it! We're running a Skint offer and giving away £15 cab credit to get you started. Make your weekend cheaper!

If you fancy a tipple, head down to King's Cross for three days of fizzy apples at Ciderfest at Canopy Market.
The Granary Square get together features award winning drinks makers from across the land including Sussex based Ascension Cider, Hallets from South Wales and Loxley Cider from Nottinghamshire.
You'll be able to press your own apples and enjoy street food accompanied by DJs. Organisers are describing it as 'a weekend of fermented fruitiness'. We can't argue with that!
Fri 27th – Sun 29th Sept (Fri, 12pm – 8pm / Sat and Sun, 11am – 6pm) : Ciderfest 
Canopy Market, N1C 4BZ
FREE entry – for more info click here
Get traditional with some Pearly Kings and Queens for a fun – and FREE – afternoon of marching bands, Morris dance displays and maypole dancing at the Harvest Festival.
There'll also be Newfoundland dogs and donkeys to meet at the Guildhall Yard show. Autumn's not all bad, is it?
Sun 29th Sept, from 12.30pm: Harvest Festival
Guildhall Yard, Gresham Street, London EC2 7HH
FREE – for more info click here
Need more inspiration?
See Villanelle's famous pink dress from Killing Eve at the new BAFTA exhibition
Check out this new display of post-war children's illustrations
A FREE new exhibition has opened at the Imperial War Museum
Have a walk and check out the Frieze sculptures in Regent's Park
Unleash your inner James Bond at this spy exhibition