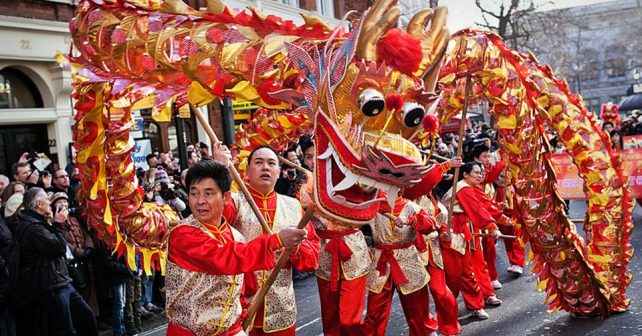 Woo-hoo! Everyone's favourite time of the week is back around. So grab a brolly and go exploring old London town.
========
Get ready for dragon dances, colourful light shows, kids' activities plus lots and lots of tasty food at London's Chinese New Year Of The Rat celebrations!
There's loads going on all in. One must see is Sunday's colourful FREE parade through Chinatown (from 10am on Charing Cross Road) which snakes its way through Shaftesbury Avenue.
And, as always, there's fun on the main stage at Trafalgar Square. Look our for incredible martial arts displays, firecrackers, music performances and Mandarin singing. Oh, there'll be arts and crafts for little ones at next door's National Gallery too. All of it won't cost a bean!
If you can't make it to town on the Sunday, why not hit up Camden Market on Saturday, They'll be celebrating the New Year plus marking the opening of the new "Asian Alley" food section. Watch out for live performances and traditional music. Lucky visitors will also receive 'Red Packets' to mark the day. Every envelope will contain a surprise, from FREE food vouchers to discount offers. Good luck!
Sat 25th and Sun 26th Jan, multiple locations, Chinese New Year 2020 in London. 
For more info and a full list of what's on click here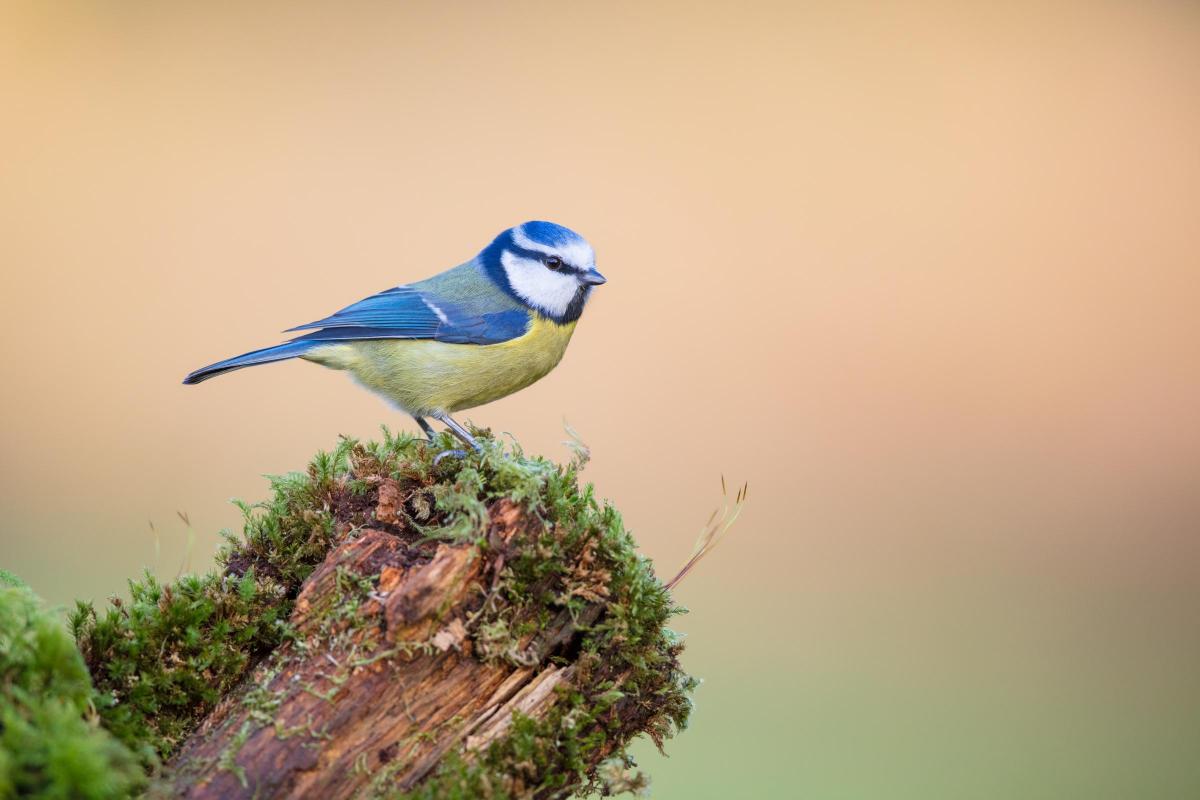 If you fancy something a wee bit more sedate, don't count sheep, count birds. Just look out for local wildlife and contribute to the national database at the FREE Big Garden Birdwatch.
The three-day event is the world's largest wildlife survey. All you've got to do is look out the window for an hour, count the birds that land in your garden (or outside space) and tell the RSPB what you see. Bon chance, twitchers!
Fri 25th – Sun 27th Jan: Big Garden Birdwatch
To sign up and for all other info click here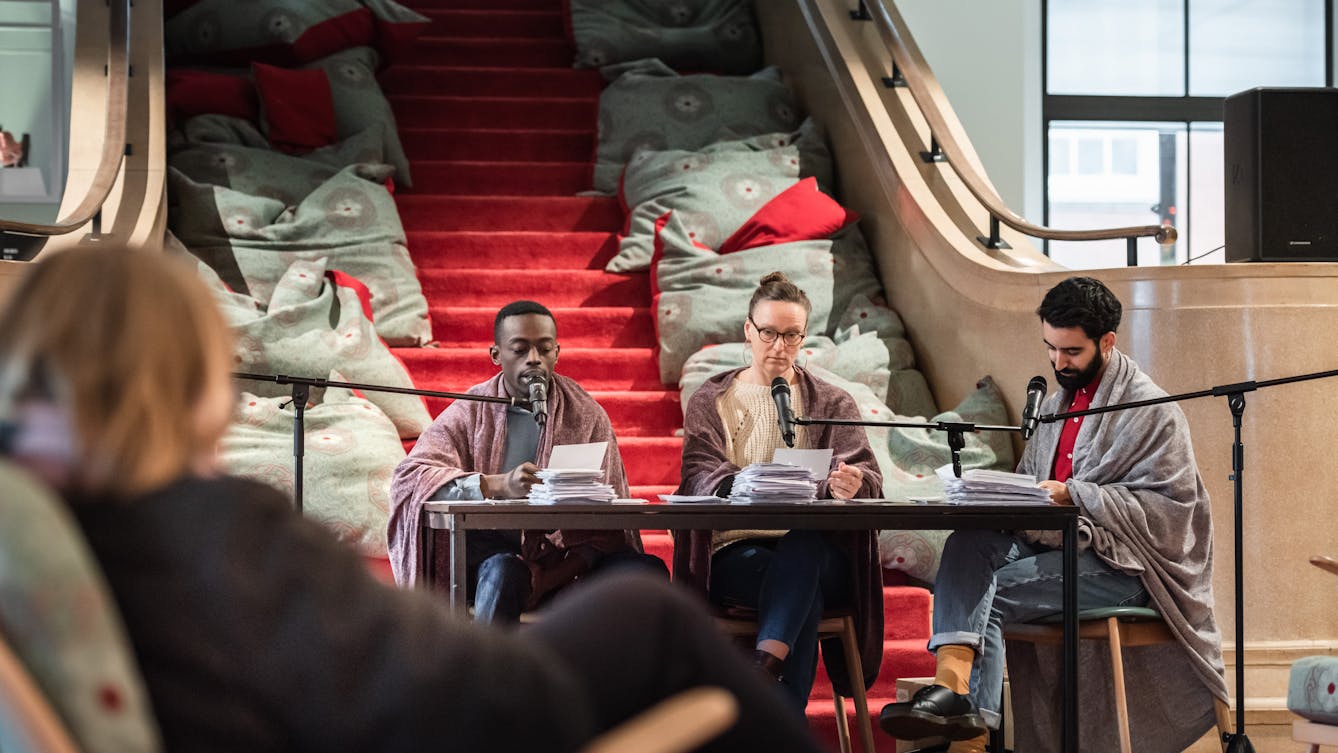 Hit up a day of live shows, engaging discussions, profound personal experiences and film screenings at the fascinating (and FREE) No End and No Beginning at the Wellcome Collection.
Sunday's activities – to mark the closing day of the Misbehaving Bodies exhibition – will feature artists presenting their often very personal work.
Highlights include a workshop using hand held objects to combat anxiety, spoken word performances exploring migration and a musical performance to commune with the dead. Fascinating stuff.
Sun 26th Jan, 10am – 6pm: No End and No Beginning
Wellcome Collection, 183 Euston Road, NW1 2BE
FREE – just show up. For more info click here
Take a trip back in time to the Tudors – and check out some amazing old English uniforms – at the Commemoration of the Execution of King Charles I.
The FREE to watch parade – performed by the suited and booted folk from the King's Army of the English Civil War Society – will follow the route taken by the doomed King from St James Palace on the Mall to the site of his execution at Banqueting House in Whitehall.
There'll be a wreath laying at the end. Historical – and quirky – London at its finest.
Sun 26th Jan, from 11am: Commemoration of the Execution of King Charles I 
Meet at The Mall, SW1
FREE – just show up. for more info click here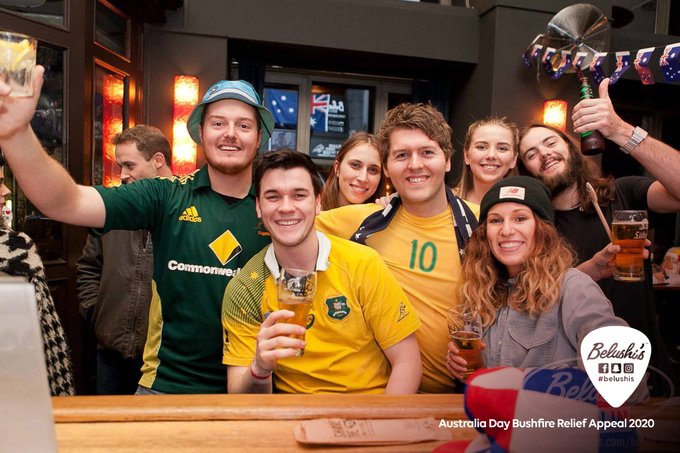 You'd have to be living under a rock not to have seen the horrendous fires devastating Australia. To mark Australia Day, all  Belushi's Bars are holding a giant Bushfire Relief Appeal fundraiser on Sunday.
They'll be donating 100% of their profits from the day to several charities: The Aussie Red Cross,The Sally Army and WWF. So if you were planning to go out for a drink and/or some grub you might as well make it somewhere where your dosh will really count.
Sun 26th Jan, all day: Bushfire Relief Appeal
To find your nearest Belushi's click here
Need more inspiration?
NHS workers, enjoy delicious FREE steak across the capital.
Go and see the spectacular Winter Lights FREE in Canary Wharf before they close.
Catch this FREE exhibition exploring mental health before it closes
It's 25 years since many of these Oasis photos were taken at this FREE display
London's Calling at this new FREE exhibition of all things The Clash
The much heralded Vagina Museum has opened with new FREE exhibition Muff Busters.(No sniggering at the back!)
Check out Oscar winner, Steve McQueen's new FREE exhibition at the Tate
See Villanelle's famous pink dress from Killing Eve at the FREE BAFTA exhibition