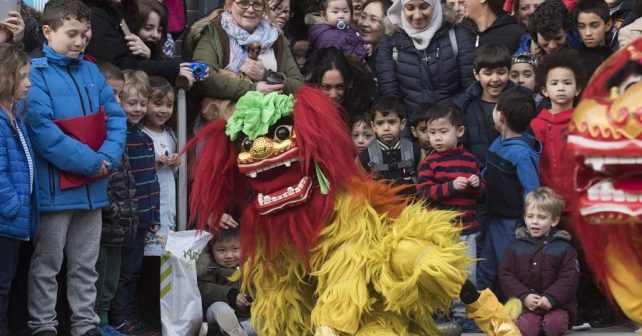 Sunshine one day and rain the next, just your classic February weekend. Either way, we've plenty of ideas as to how you can spend it.
Scoop up the kids for this FREE Chinese NewYear Family Festival celebrating The Year Of The Rat. There'll be stories, performances, martial arts demos, puppet making and more. A buzzing day with something for everyone.
There's also some paid fiver workshops suitable for kids 5+ so check them out.
Sat 8th & Sun 9th Feb, 10am – 6pm: Chinese New Year Family Festival
Museum of London Docklands, No1 Warehouse, West India Quay, E14 4AL
FREE – For more info click here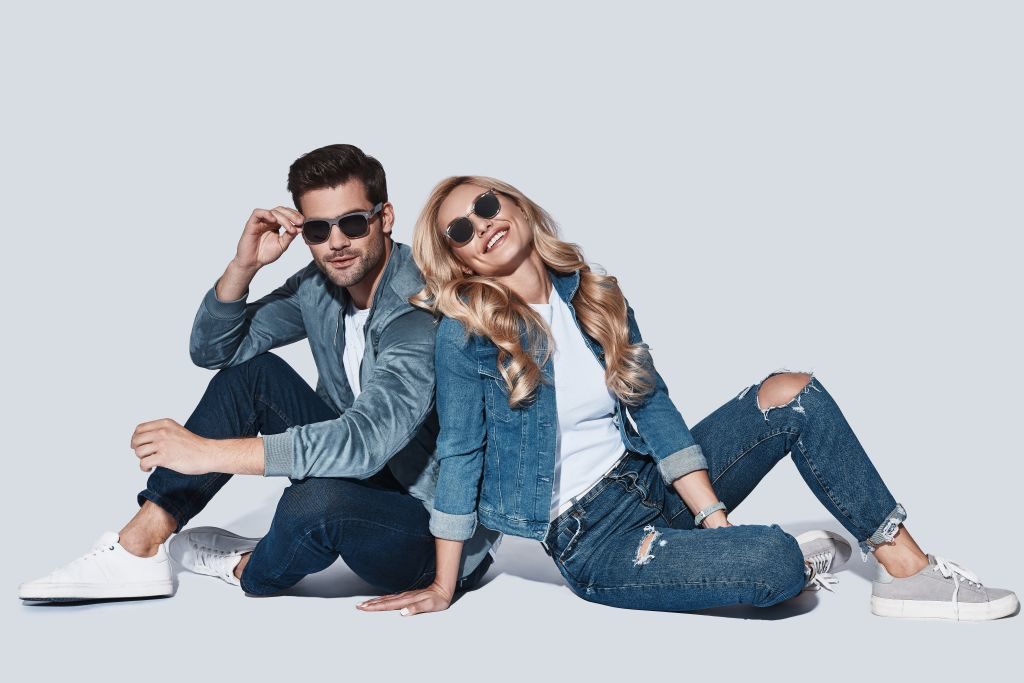 If you're after a new pair of jeans, you could do worse than take a look at this Diesel sample sale.
Saturday's discounted sale is promising up to 90% off a whole range of Diesel items including t-shirts, dresses and jackets.
Sat 8th Feb,8am – 6pm: Diesel sample sale
Swiss Cottage Library, The Events Room, 88 Avenue Rd, NW3 3HA
Jazz lovers, this a lovely way to while away a Sunday lunchtime. Foyles runs a Jazz Jam and this month's will be led by accomplished vocalist,Jessica Radcliffe.
Not only can you relax to Jessica's mellow tones, the floor will then be opened up to anybody who wants to jam so if you're a musician rock up.
Sun 9th Feb, 12pm – 3pm: Jazz Jam
Foyles, 113 Charing Cross Road, WC2H ODT
FREE – For more info click here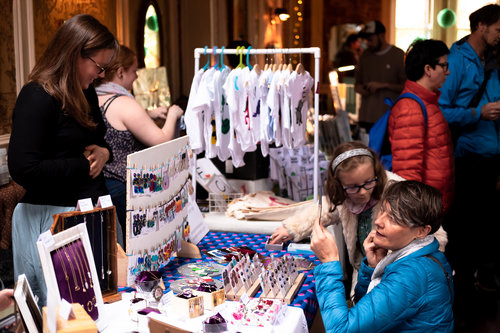 The SoLo craft fair launches in Catford this weekend at the Ninth Life pub. Expect 40 talented local traders selling everything from beauty to homeware.
If you fancy getting crafty yourself there'll b a macrame workshop plus drag queen storytelling and sweets for everyone.
Sun 9th Feb, 12-5pm: SoLo craft fair
Ninth LIfe, Rushey Green, SED 4BD
FREE entry – For more info click here
Need more inspiration?
Get FREE pizzas on Sunday across London from Clapham to Shoreditch
You'll definitely want to instagram the spectacular FREE Slices of Time
Check out this FREE outdoor dramatic installation  before it goes.
It's 25 years since many of these Oasis photos were taken at this FREE display
London's Calling at this new FREE exhibition of all things The Clash
The much heralded Vagina Museum has opened with new FREE exhibition Muff Busters.(No sniggering at the back!)
Check out Oscar winner, Steve McQueen's new FREE exhibition at the Tate
See Villanelle's famous pink dress from Killing Eve at the FREE BAFTA exhibition