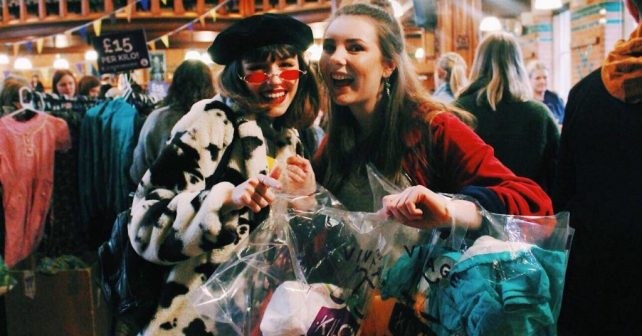 It only comes around once every four years, and if you're looking for cheap fun in the capital this Leap Year weekend here you go. Who are we kidding; there always's fun in London because Skint loves London.
======
Fancy a rummage for some new things for spring? We've got you sorted. Head north to the Camden Vintage Kilo Sale where there'll be one off pieces and bargains galore,
Shoppers can pick up a ton – well, a kilo to be more precise – of vintage, retro & branded fashion. Organisers are asking shoppers to bring their own bag to help cut down on waste. Good call.
Sun 1st March, 10am – 4pm: Camden Vintage Kilo Sale
Cecil sharp House, NW1 7AY
Tickets from £1.50. To book and for all other info click here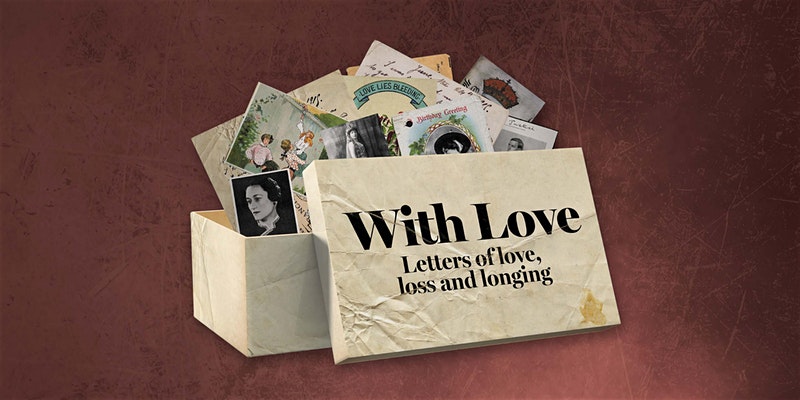 Pop in to a fascinating and at times heartbreaking exhibition at The National Archives in Kew.
With Love will be lifting the lid on hundreds of years of love letters. There'll be dozens of missives on show with tender words put to paper from a former prime minister, a naval hero and even a queen's treasonous love note!
Visitors can write their own love letter and even sport a lovely temporary tattoo from painter Jenny Hawkins.
Sun 1st March, 11am – 4pm: With Love
The National Archives, Bessant Drive, TW9 4DU
FREE – just show up. For more info click here
Pop in for a night of indy, underground and arthouse short films from across the globe –  accompanies by a psychedelic light show – at the Cinema Museum.
Exploding Cinema will be showing several sub-20 minute movies all beamed brightly on to the building's walls and ceiling. There'll be live performances, music and look out for a raffle.
Sat 29th Feb, from 6pm: Exploding Cinema
The Cinema Museum, 2 Dugard Way (off Renfrew Road), SE11 4TH
Tix £7. To book and for all other info click here
If you want to upcycle your clothes and clobber – plus do your bit for a good cause – hit up the Tottenham Vintage Market & Swap Sale Pop Up.
There'll be loads of stalls with second hand gear and vintage threads. Grab a reusable bag and get swapping. Proceeds are going to mental health charity Mind UK. Just make sure your clothes are in good nick, eh?
Sun March 1st, 11am – 5pm: Vintage Market & Swap Sale Pop Up 
Five Miles, 39b Markfield Road, N15 4QA
£5 entry – For more info click here
Need more inspiration?
Put your questions to mayoral hopeful, Rory Stewart in Tower Hamlets on Saturday afternoon
Hats off to this female artist who's now trolling the trolls in her new FREE exhibition,
There's pop up crazy golf in King's Cross and kids go FREE with an adult.
Try a limited edition gourmet Ginsters pasty in Selfridges
We're talking FREE wine every day of the week, including weekends.
You'll definitely want to 'gram the spectacular FREE Slices of Time
Check out some REALLY old beasts at this pre-dinosaur exhibition
London's Calling at this new FREE exhibition of all things The Clash
The much heralded Vagina Museum has opened with new FREE exhibition Muff Busters.(No sniggering at the back!)
Check out Oscar winner, Steve McQueen's FREE exhibition at the Tate
See Villanelle's famous pink dress from Killing Eve at the FREE BAFTA exhibition