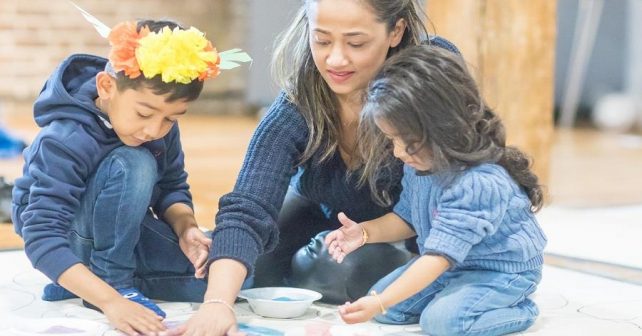 It's the weekend at last! Come rain or shine (bit of both, we suspect) there's still plenty to do during your down days. Here's our fave FREE spots…
=====
If the kids need entertaining, make straight for the fascinating #Identity festival at the Museum of London.
The two day gala is a celebration of all that's diverse about our amazing city. There'll be loads to do. You can print your own T-shirt of bag, cook up some grub at the street food workshop or sit back and enjoy some Bengali music and dance performances.
Elsewhere there's an 'Express yourself' arts and crafts drop-in, a chance to have your family portrait snapped for you to keep and nippers can even record their own (little) life story for posterity!
Sat 7th & Sun 8th March, sessions at 12pm – 12.30pm, 1.45pm – 2.15pm/3.30pm – 4pm: #Identity festival
Museum of London, 150 London Wall, EC2Y 5HN
FREE – collect your no charge ticket from the front desk. For more info click here
Everyone's FREE to come down to the amazing – and gratis – Women In Focus Festival in east London.
The three day event in Poplar is giving voices to empowered females across the globe. Look out for fab and fun highlights including Japanese cabaret, LGBTQ+ dance classes and poetry performances. There'll also be interactive music sessions, an introduction of burlesque plus your chance to create art inspired by Frida Kahlo.
It's all to coincide with this weekend's International Women's Day.
Fri 6th – Sun 8th March: Women In Focus 2020
Poplar Union, 2 Cotall Street, E14 6TL
FREE – for a full list of what's on and all other info click here
Let your little ones get up close to some fascinating fossils usually kept behind glass at the Grant Museum of Zoology.
Everyone's welcome at the Explore Zoology afternoon from David Attenborough down. There'll be a chance to chat with the museum educators too as you closely inspect the incredible pieces.
Sat 7th March, 1pm to 5pm: Explore Zoology
Grant Museum of Zoology, Rockefeller Building, 21 University Street, WC1E 6DE
FREE – just drop in. For more info click here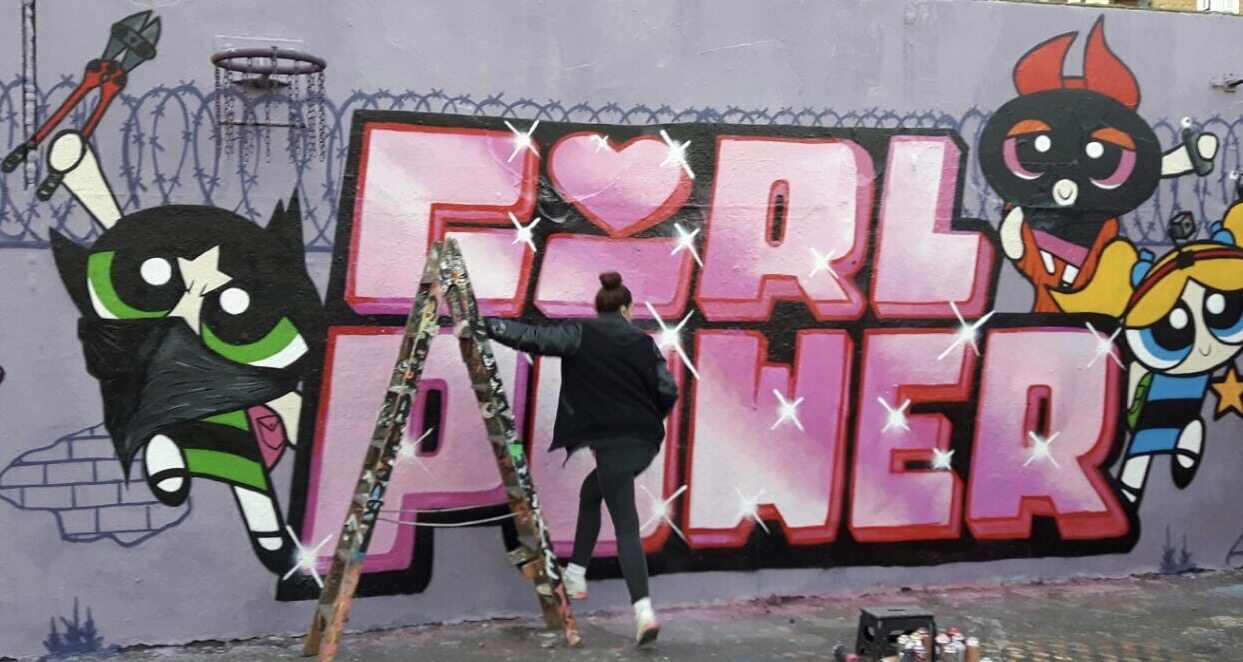 Pick up a spray can and express yourself to the world! Leake Street Arches is celebrating International Women's Day by helping to get more women to try out graffiti.
Female graffi artist SoFLY will be running activities throughout the day and all the arty action is taking place on a large scale public mural. As the central message to the afternoon proudly proclaims, "Girls Can!"
Sun 8th March, 1pm – 5pm: Girls Can
Leake Street Arches, Leake Street, SE1 8SW
FREE – to register click here
Need more inspiration?
Hats off to this female artist who's now trolling the trolls in her new FREE exhibition,
There's pop up crazy golf in King's Cross and kids go FREE with an adult.
Try a limited edition gourmet Ginsters pasty in Selfridges
We're talking FREE wine every day of the week, including weekends.
You'll definitely want to 'gram the spectacular FREE Slices of Time
Check out some REALLY old beasts at this pre-dinosaur exhibition
London's Calling at this new FREE exhibition of all things The Clash
The much heralded Vagina Museum has opened with new FREE exhibition Muff Busters.(No sniggering at the back!)
Check out Oscar winner, Steve McQueen's FREE exhibition at the Tate
See Villanelle's famous pink dress from Killing Eve at the FREE BAFTA exhibition