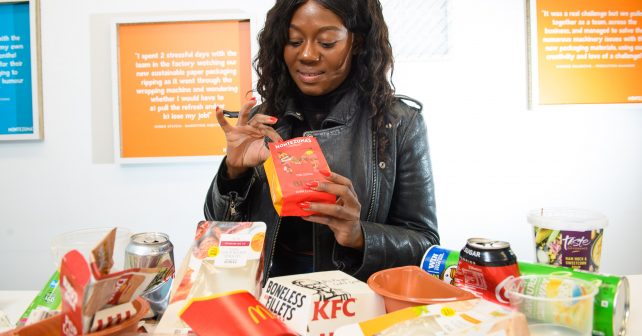 It's really been a week like no other and it's unlikely there'll be any let up for the foreseeable future. Many events are getting cancelled due to covid-19, including this weekend's St.Patrick's Day Festival which should have been taking place on Sunday so don't turn up at Trafalgar Sq.
We know some of you are already staying at home, others – for now, anyway – want to crack on as normal. Whatever you choose to do keep WASHING YOUR HANDS and stay well.
====
If you're near Covent Garden on Saturday and you've just had a sandwich, a KFC, sushi  – in fact, anything that involves recyclable packaging don't just chuck it in the nearest bin. Instead, keep your hands on it and take it along to this Montezuma's pop up.
The gorgeous chocolate brand is now offering 100% sustainable packaging on their entire chocolate range. To mark the occasion it's inviting you to come along and swap your unwanted packaging for FREEBIE chocolate at their Waste Not, Want Not Shop.
"We hope it will inspire people to make better choices when it comes to food. If everyone makes small changes, the positive impact on the environment will be huge." says their MD, Bruce Alexander.
Sat 14th March, 10am – 6pm: FREE chocolate
Montezuma's Waste Not Want Not recyclable shop, 67 Neal St, Covent Garden, WC2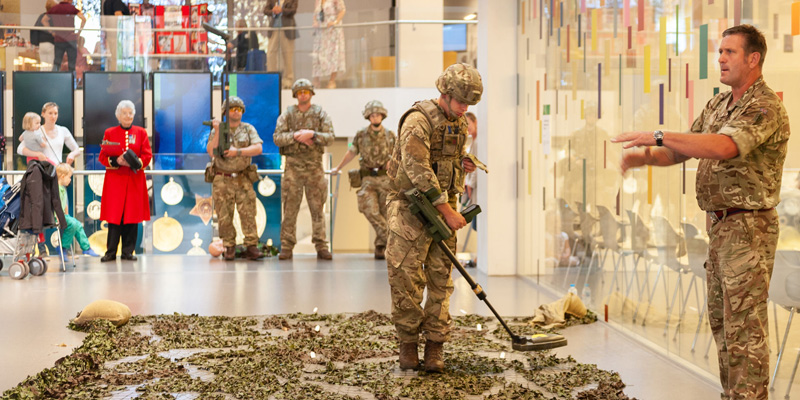 Hear all about the amazing experiences of the Royal Engineers at a FREE day out at the National Army Museum.
Visitors to Spotlight: Sappers can watch serving soldiers' live demonstrations – including an underwater display – and have a go at family-friendly challenges. Perfect for kids from young to grown up!
Sat 14th March, 11am – 5pm: Spotlight: Sappers
National Army Museum, Royal Hospital Road, SW3 4HT
FREE – just how up. For more info click here
Gamers; this one's for you. The capital's only retro games fair is back in Russell Square on Sunday.
There'll be a chance to go nostalgia mad at the London Gaming Market with a ton of old-school video and board games, merch and assorted gamer goodies on offer.
Sun 15th March, from 11am: London Gaming Market
Royal National Hotel, 38 – 51 Bedford Way, WC1H 0DG
Tix from £2 – to buy and for all other info click here
Dance, skate, mosh out – or all of the above – at a a disco on ice in North London.
Visitors to Saturday night's Musical Movies at Ally Pally can expect to skate along to blockbuster hits from all your faces so think hits from fab films like Dirty Dancing, Footloose, the occasional Disney flick and Grease!
Sat 14th March, 8.30pm – 11pm: Musical Movies
Alexandra Palace Ice Rink, Alexandra Palace Way, N22 7AY
Tickets from £9 – to book and for all other info click here
Need more inspiration?
Hats off to this female artist who's now trolling the trolls in her new FREE exhibition,
Enjoy FREE coffees/teas at this new pay-per minute cafe
There's pop up crazy golf in King's Cross and kids go FREE with an adult.
We're talking FREE wine every day of the week, including weekends.
You'll definitely want to 'gram the spectacular FREE Slices of Time
Check out some REALLY old beasts at this pre-dinosaur exhibition
London's Calling at this new FREE exhibition of all things The Clash
The much heralded Vagina Museum has opened with new FREE exhibition Muff Busters.(No sniggering at the back!)
Check out Oscar winner, Steve McQueen's FREE exhibition at the Tate
See Villanelle's famous pink dress from Killing Eve at the FREE BAFTA exhibition